Clearance - Engineered Hardwood Floors
Aged Carbonised
Our Aged Carbonised is composed of an European Oak timber top layer bonded on to an engineered base to ensure stability. Aged boards are hand-worked by an Adze then hand-scraped, wire brushed and oak pegged to create the feel of an antique restored oak floor. The boards come pre-finished in heat-treated mid-brown colour tone.
The boards are tongue and grooved on ends and sides. They are sold with a UV oil coating. 30% of product is sold as random shorts and product is feature-graded oak which means most boards exhibit knots. Each knot is hand worked to create authentic wear and ageing.
Oak is a slow growing and beautiful natural resource. By using a 6mm or 4mm top layer of European Oak instead of solid board the valuable oak species that is used stretches three times further. Note that the top layer will vary in thickness due to the hand finish. The engineered substrate is made from fast growing plantation timbers and provides a solid and incredibly stable base for the board. The oak forests are selectively felled and allowed to regenerate naturally. This product is available with PEFC certification.
Timber is a natural product. Colour will vary from printed versions and samples. Boards will vary across every floor. It is this variation that gives timber its natural beauty and appeal.
* Maximum 3 samples per customer.
Description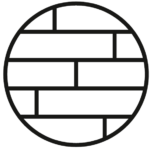 Boards
Our Clearance Products have limited sizing options available. Please contact us for details.