Against an elegant backdrop of generous, light-filled spaces, Sydney Architect Madeleine  Blanchfield balanced functionality with beauty when it came to perfecting her own home.
Fondly  earning its title as the 'Tree House' for its location amongst the tree canopy on a steep block in  Sydney's coastal neighbourhood of Bronte, Madeleine's design softens the boundaries between  interior and exterior, private and shared spaces to reveal a home that offers her family a calming  antidote to modern family life.
Drawing on her visionary architectural experience and inclination towards crafting light-filled,  elegant, and sculptural spaces, Madeleine's home is a distillation of her creative world. Avoiding  conventional design, the archetypal spatial layout of this two-storey home has been inverted, and  Tree House contains all the shared living spaces on the upper level, while the private spaces are  nestled into the quiet of the garden below. This orientation allowed for maximised natural light, a  tree canopy outlook, and better circulation between spaces.
A simple mix of quality materials elevate this home and build an air of quiet sophistication.  Chestnut toned leathers, creamy marble and soft greys are repeated throughout, while our White  Smoked 260mm floorboards provide a soft visual connection between spaces with their muted,  milky-white finish and textural warmth.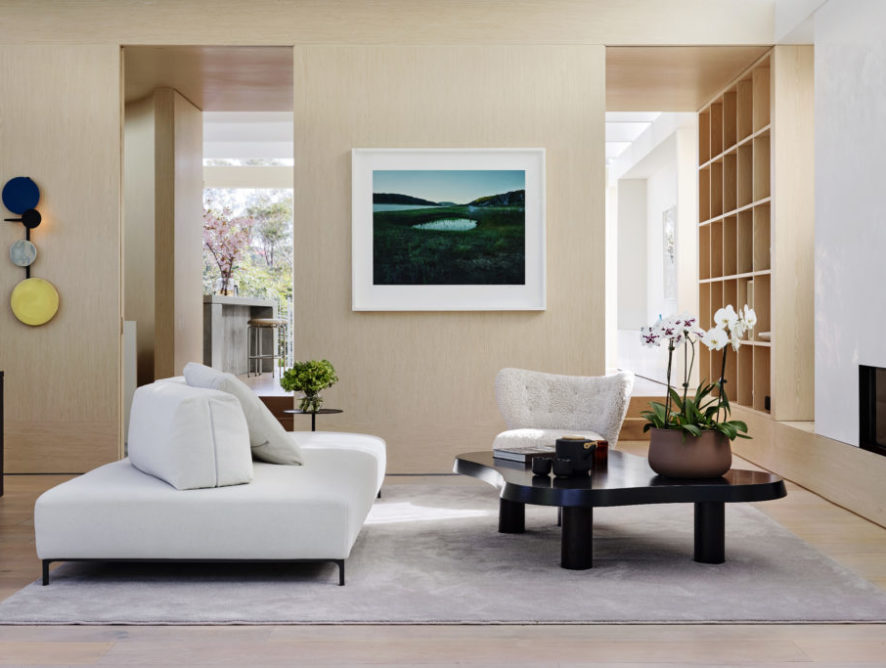 Unrestrained by a client's directives or budget, what was the process like in designing  your own family home? 
Madeleine Blanchfield: Designing our own home was fun and challenging. With a full workload in the office much of the  design was done out of hours and on weekends. I spend a lot of time helping clients select  finishes and materials, so I already had a good sense of my personal preferences which made  that element of the design quite straight forward.
How is your personal aesthetic captured in the design of your own home?
Madeleine Blanchfield: I am drawn to generous, light filled spaces and a simple material palette. This understated but  uplifting quality of space is captured in our Tree House.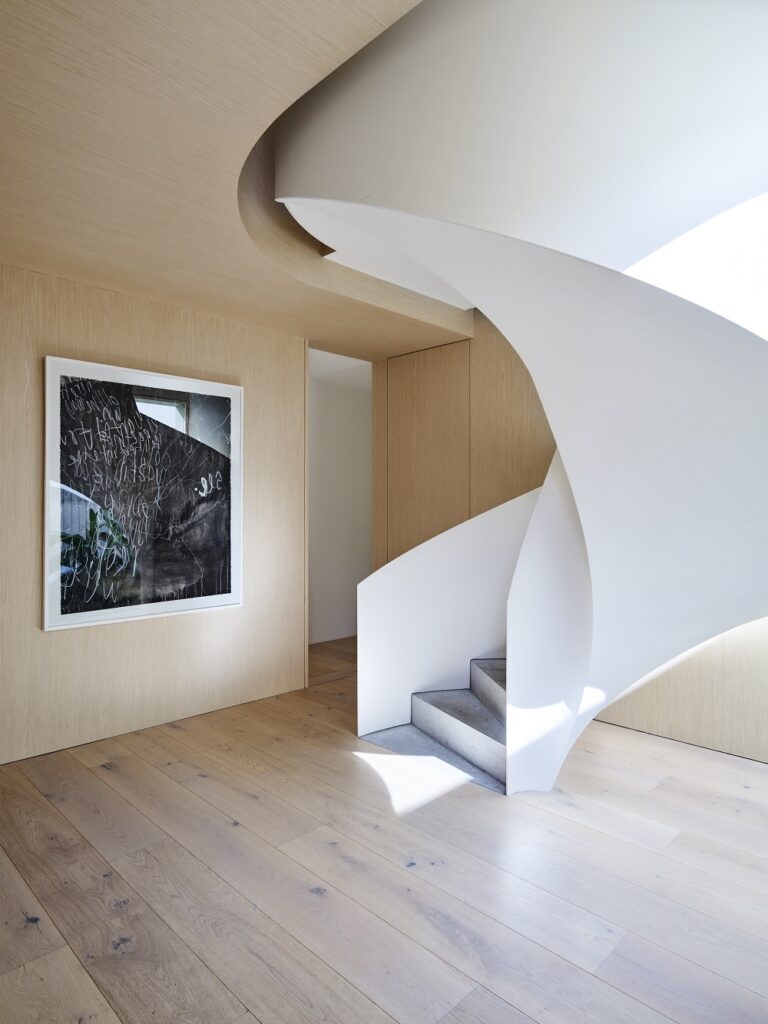 What was the inspiration behind the design of Tree House? 
Madeleine Blanchfield: The house wasn't directly inspired by other buildings, instead it was the result of carefully  working through which spatial layout would give it the lightest, air, views and the best flow of  spaces. The site had some constraints – not only was it very steep it wasn't particularly large, so  we had to be clever with our design.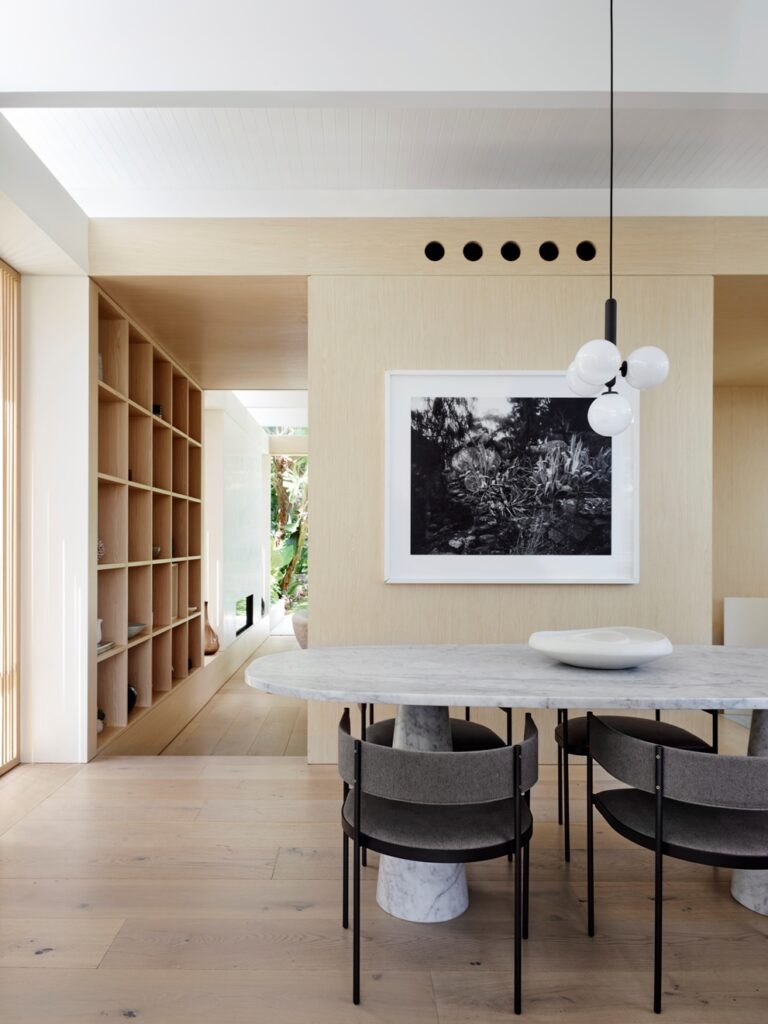 Talk us through your personal selection of Royal Oak Floors' White Smoked boards and  how this flooring plays into the Tree House's overarching aesthetic. 
Madeleine Blanchfield: I had a sample of the flooring in the office and loved its tone and grain. Our house has only a few  materials, one of which is timber, so it is a very important feature. We matched the White  Smoked flooring to a timber veneer for the walls and to the windows, all of which sit beautifully  together.
Having lived with our Royal Oak Floors underfoot for some months now, what are your  favourite design characteristics or functionalities surrounding this flooring material?
Madeleine Blanchfield: The timber flooring is so durable. We have under floor heating, which makes me love it even  more! It is in the kitchen and all the other rooms and provides a seamless connection between  the various spaces. It is not slippery or cold and accidents are easily wiped up – we have a new  puppy and two young children so there have been plenty of accidents.