Antique Ale Brown Oak Floorboards
Named for its rich ale colouring, Antique Ale Brown exudes a rustic, textural character. The natural elements of the boards are elevated through hand working, hand scraping, hand pegging and wire brushing in order to bring the rich grain texture of the timber to the fore. Created with distressed European Oak, Antique Ale Brown is a statement design choice, demonstrating the timelessness of rustic timber flooring.
* Maximum 3 samples per customer.
Description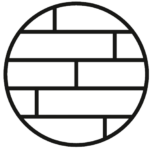 Boards
189mm W x 1830mm L x 18mm D