Award-winning architect Rob Mills talks us through his influences and approach to creating Hampden, a series of luxurious residences featuring our Danish White flooring.
One of Australia's most celebrated design figures, Rob Mills specialises in high-end residential and commercial architecture. Having worked with the RMA team on a range of projects over the years, we recently sat down with Rob to discuss what might be his most remarkable project yet – Hampden by RMA, a series of nine private residences in the leafy inner-eastern suburb of Armadale. Read on to learn how this project reflects the firm's extensive experience, the importance of sustainability in contemporary architecture, and how materials such as our Danish White flooring helped to deliver an earthy, joyful aesthetic.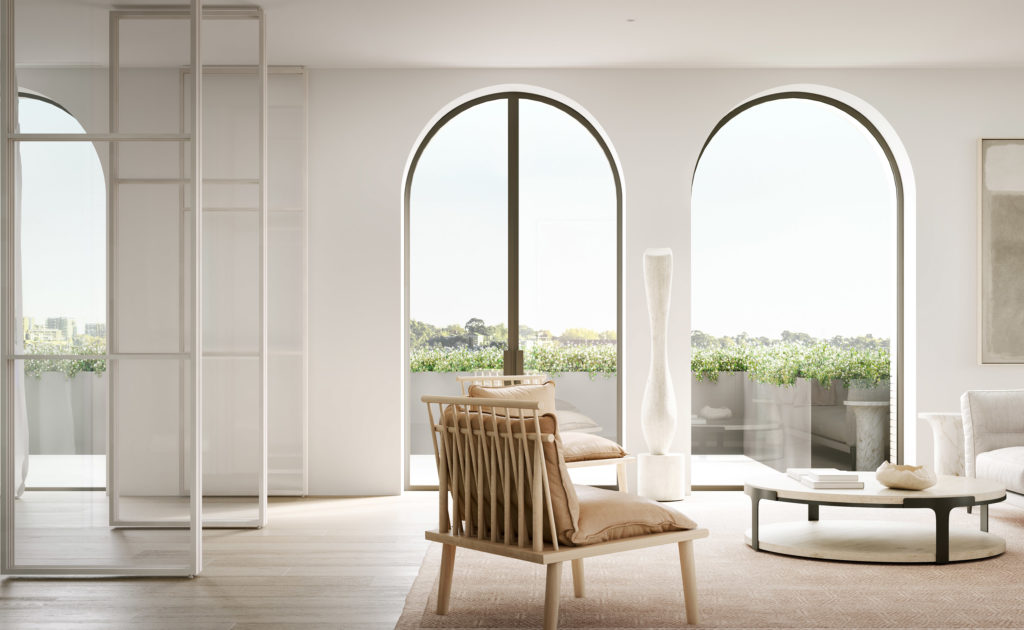 What originally inspired Hampden by RMA and how has this vision been realised in the design and delivery process so far?
Rob Mills: Hampden by RMA brings our practice's three decades of experience designing private residences to create a series of spacious luxury apartments in one of the areas we know best: Armadale. These residences have all the hallmarks of our practice: intelligent design, healthy materials, crafted textures, enduring value, rich character and an intrinsic connection to the location.
How did you imbue an RMA sensibility to the Hampden Apartments? What decisions were made in design, materiality etc to create a distinct interior identity?
Rob Mills: We wanted to create a living experience that is light and joyful, and will serve its occupants for generations to come. The interiors suggest summertime throughout the year, which can be seen in the light palette with subtle earthy tones, and in the large signature arched windows which fill the living spaces with sunlight.
Tell us a bit more about why you chose Danish White for the flooring throughout Hampden by RMA and how it fits this broader interior aesthetic.
Rob Mills: The light and fresh tone of Danish White works as a beautiful base palette within the interior spaces, complementing the natural materials, fabrics and textures we have selected. We also appreciate that the flooring can be laid in a Herringbone or Chevron pattern, giving purchasers the flexibility of personalising their residence.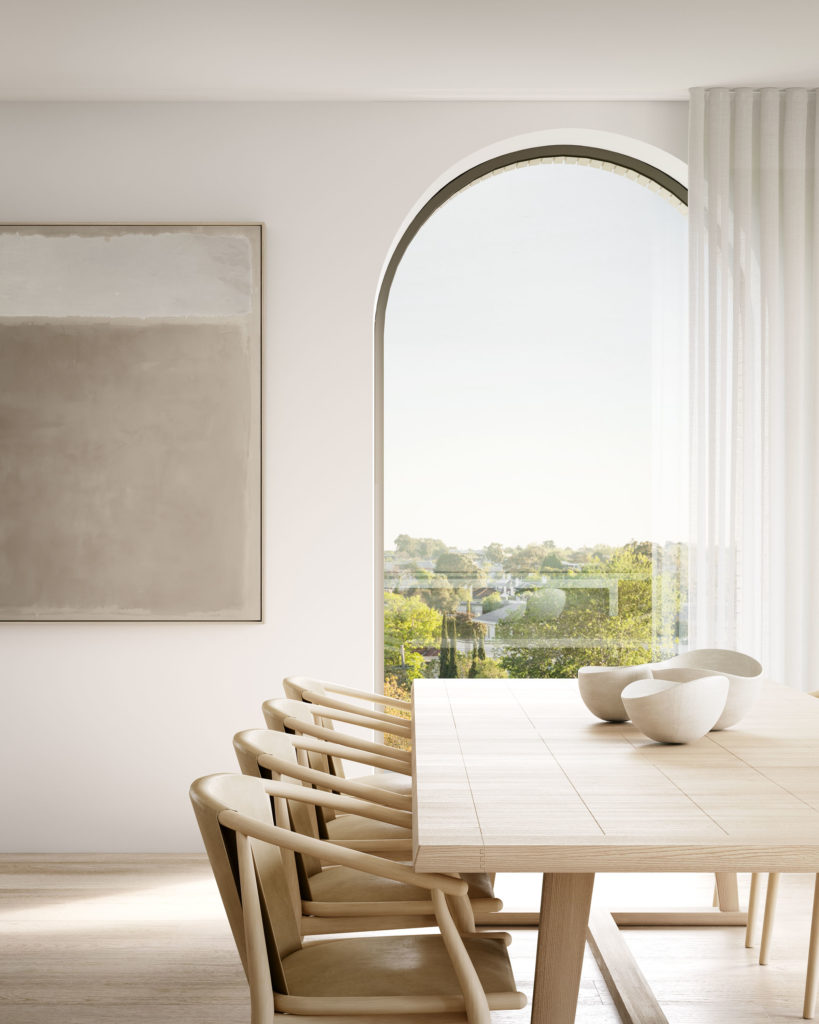 In your experience, what are the advantages of engineered timber flooring in architecture?
Rob Mills: Engineered timber is not only aesthetically appealing, it's versatile and cost effective. We share Royal Oak Floor's commitment to sustainability and the use of healthy materials; an imperative characteristic of all the finishes at Hampden by RMA.
What is the process like working with Royal Oak Floors?
Rob Mills: The Royal Oak Floors team is great to work with. They've always gone to every effort to help us during the full design process – from sampling and client presentations, right through to procurement and installation.
Learn more about our Architect Collection here or contact us to arrange a sample of our Danish White product.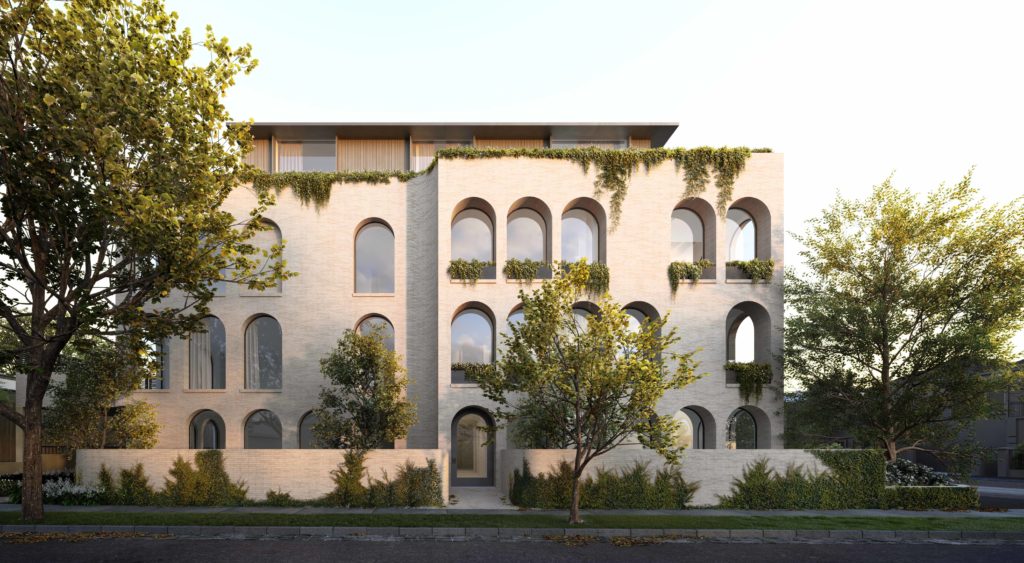 ROB MILLS ARCHITECTURE signature projects; featuring Royal Oak Floors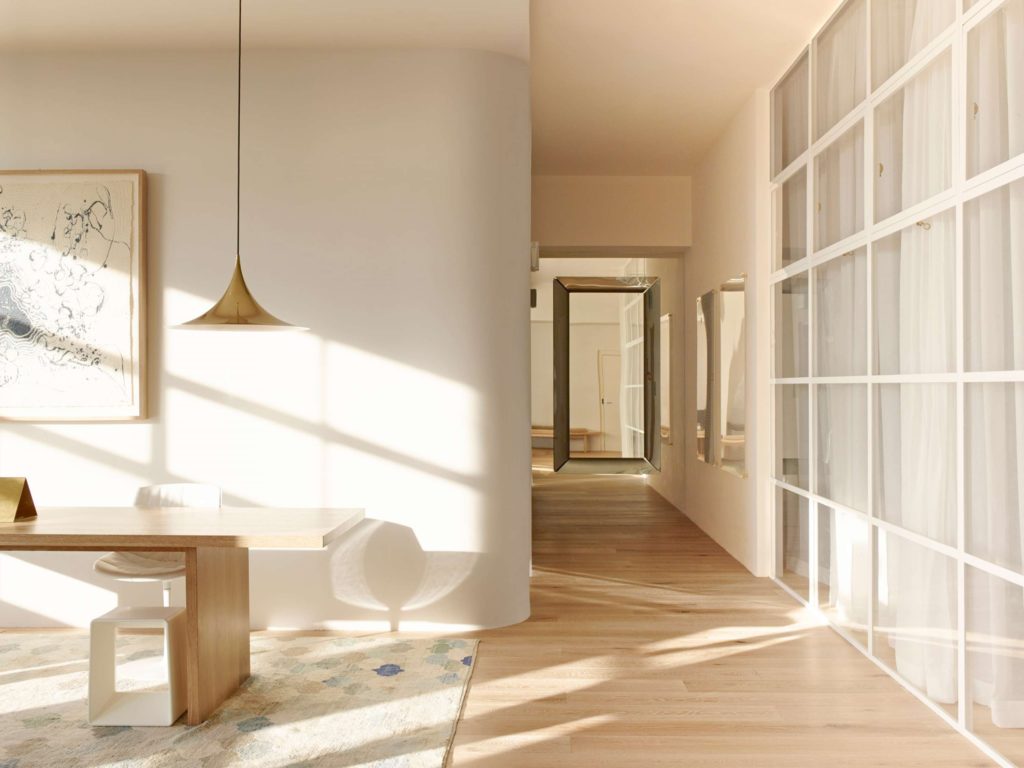 Design Rob Mills Architecture, One Hot Yoga, Sydney. Featuring Smoked & Limed, Royal Oak Floors Architect Collection .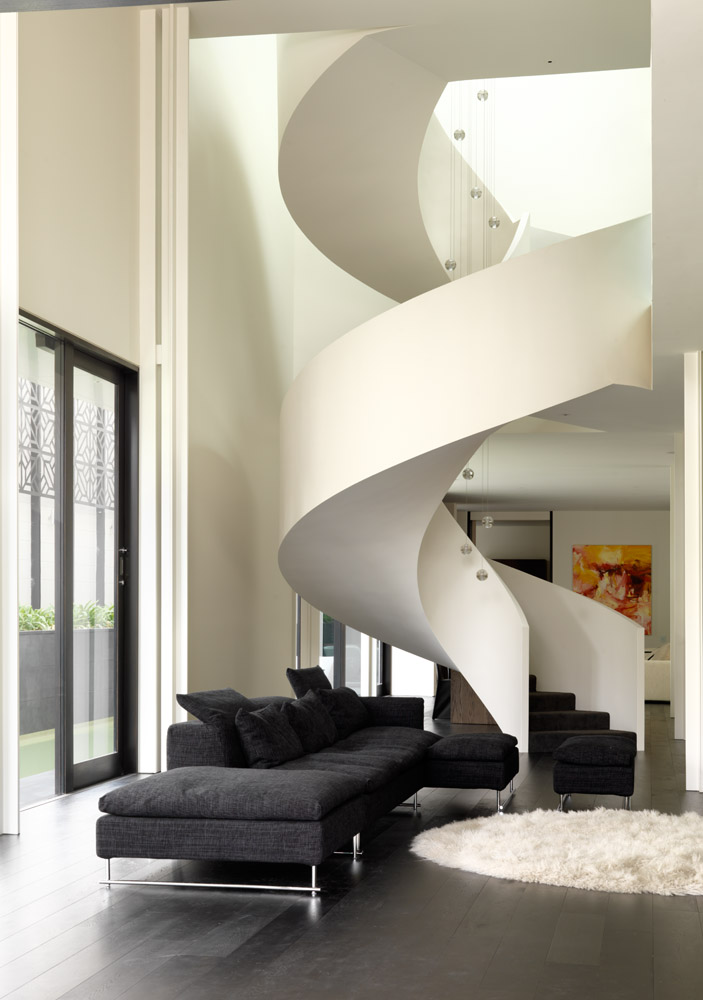 Design Rob Mills Architecture, Verdant Avenue. Featuring Brown Black, Royal Oak Floors Architect Collection