Founder of studio SR&O; Melbourne based Interior Designer Sarah Reid, has skilfully  reorientated her family home to accommodate her growing tribe of five. Located in the leafy  neighbourhood of Malvern, Sarah recruited the support of her friend and former colleague, Architect Zoë Geyer of ZGA Studio to lead the design of the new, timber-clad, double-storey addition to the rear of her existing home, The Screen House.
Sarah and Zoë worked collaboratively to expand on the previously modest footprint of this  Federation-era bungalow, allowing them to maximise on space and storage. The thoughtful  design has been perfectly tailored to accommodate the family's growing needs, as well as  making space for Sarah and her husband's enviable collection of modern art and designer  furniture.
The Screen House has been firmly delivered back into the present with a soft aesthetic which has been peppered with unique, personal design moments. The careful placement of  iconic pieces and splashes of warm colours including sage greens and teal ensure Sarah  has made her own, bold mark in each space.
We talked with Sarah about the process of designing her new home, her design inspirations  and how our Royal Oak Floors Toasted Oak provided her with a forgiving foundation to the main spaces  of her home – perfect for a family home of five.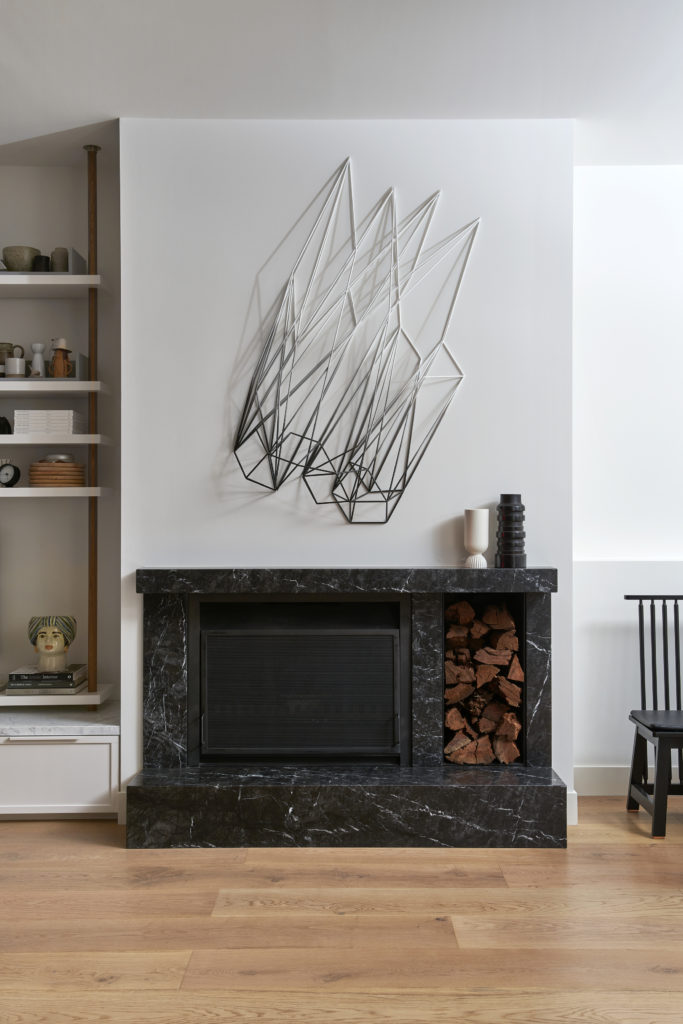 Tell us more about Studio SR&O's design scope for The Screen House and how your  personal vision for the interiors came to life? 
Sarah Reid: Our family was outgrowing the original home, so the scope was to redefine the ground floor  spaces to enable larger and more efficient living and masters' zones and add a second storey  for the children's areas. The floor plan is linear, so the driving factor was to maximise on  functionality while also still aiming to achieve unexpected and interesting design moments  throughout the home.
"As a designer, I have specified Royal Oak Floors for many years, so was really excited to be  able to finally use the product in my own home."  —  Sarah Reid, SR &O
What was the process like in designing your own family home in collaboration with  architect Zoë Geyer? 
Sarah Reid: It was a wonderfully collaborative and fluid process. Zoë and I had worked together  previously and have a very similar aesthetic, so it was a really positive and engaging  experience for us. We both have different strengths which made for a well-considered and  well-balanced result.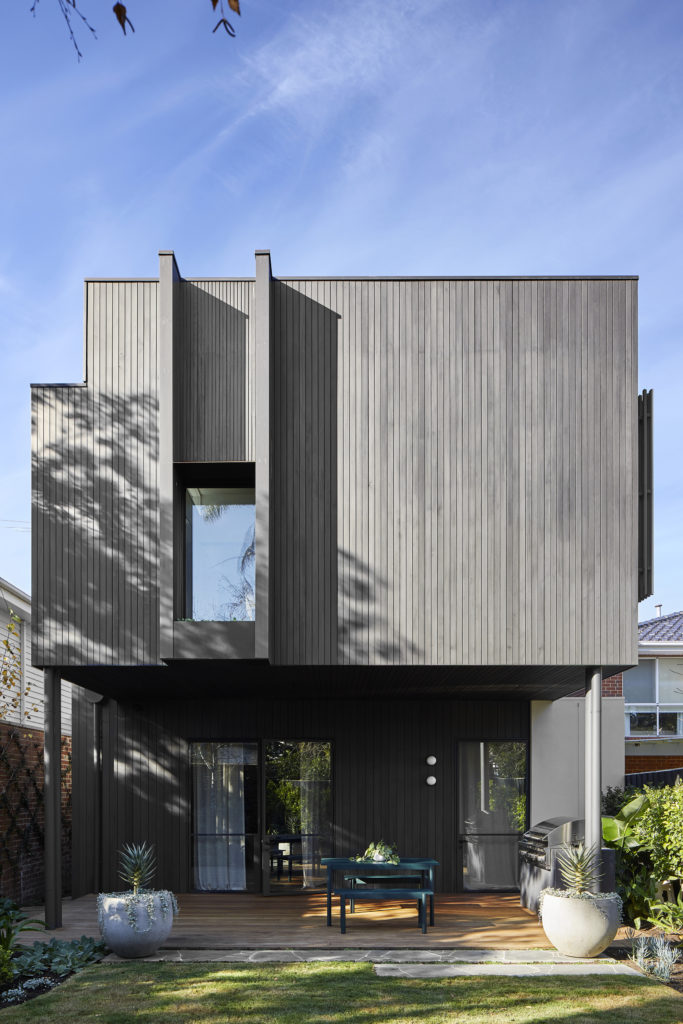 Your contemporary art collection and designer furniture have been beautifully  highlighted within your new home. Did these elements inform the inspiration behind  the design? 
Sarah Reid: We purchased a few new pieces as we were designing the new home, so art and furniture  were an important – and fun – layer to our process. We had moved around frequently prior to  renovating, so it was the first time we had a sense of permanence and felt ready to invest in some key pieces. Our collection of artwork and some interesting furniture pieces added  another layer of colour and texture to the spaces.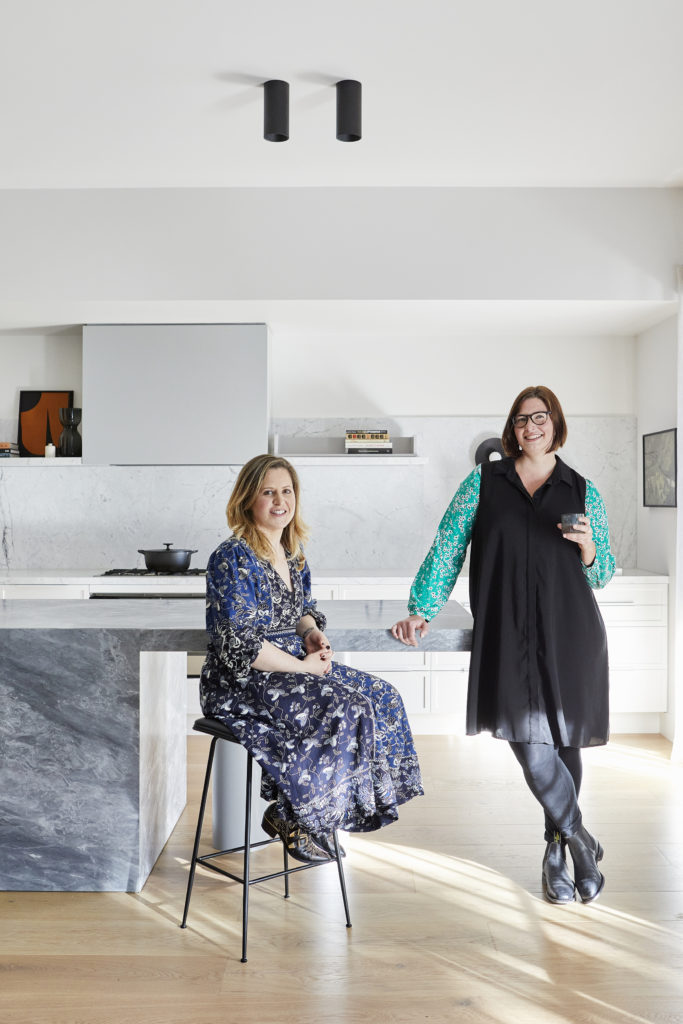 Your family have spent quality time living with our Royal Oak Floors, what would you  list as your favourite design features surrounding this flooring material? 
Sarah Reid:  As a designer, I have specified Royal Oak Floors for many years, so was really excited to be  able to finally use the product in my own home. The engineered floorboards offer a gorgeous  aesthetic, paired with wonderful functionality. They add a beautiful warmth to the main  spaces of our home, whilst also being hard wearing, easy to clean and very forgiving – making it the perfect choice for a family home.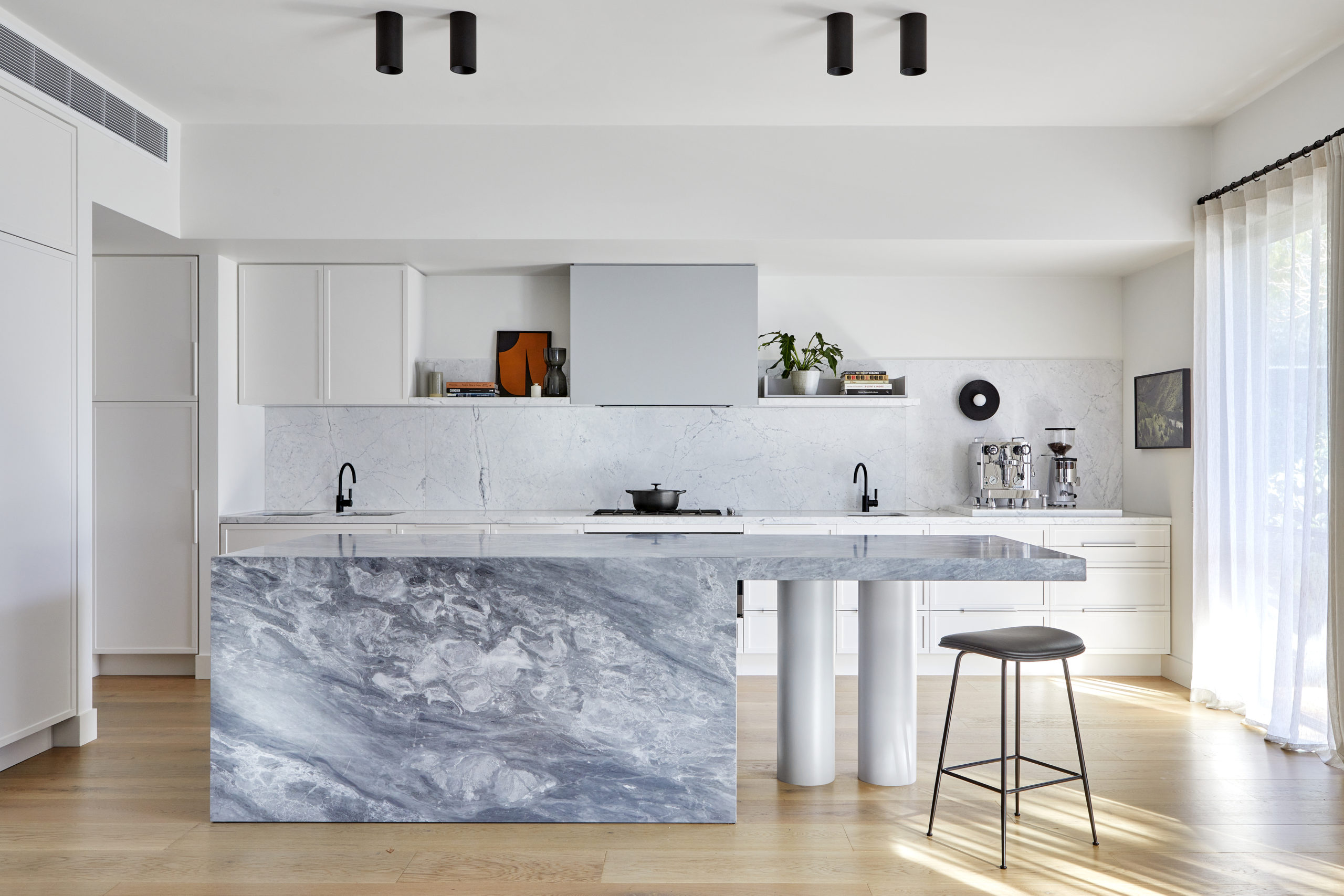 How has the renovation and new addition shaped the way you and your three children  now inhabit the home? 
Sarah Reid: The renovation has allowed us to better define each space within the home. While  downstairs houses the master zone and family areas, the children's bedrooms, bathrooms  and play spaces are all located upstairs. This layout allows us to have central gathering  spaces as well as 'breakout' and more private spaces too.
The new structure to the rear has allowed for a better connection to the garden, which has  also been a wonderful addition. We moved in about a week before our first lockdown in  Melbourne last year, so it has certainly been well utilised!