Designed to frame an outdoor space, a family residence naturally embraces nature as it acts as a backdrop to everyday life, offering its occupants everyday engagement with their garden.
Pared back to a series of white rendered planes, with an inherent sense of lightness, Bourne Road Residence by studiofour explores the rituals of day-to-day domestic life within restrained building forms. Like many projects, it presented a challenge with its size and orientation, notably with its north-facing garden. 
The front façade acts as a blank canvas with its single-entry point, while a sensory change takes place on entry between exterior and interior.  In contrast to the modest first impression, the home's interior spaces unfold with the private quarters for sleeping, bathing and study concealed from interior sightlines while the main living, cooking and dining area are open, capturing the light, with a seamless connection to the internal garden.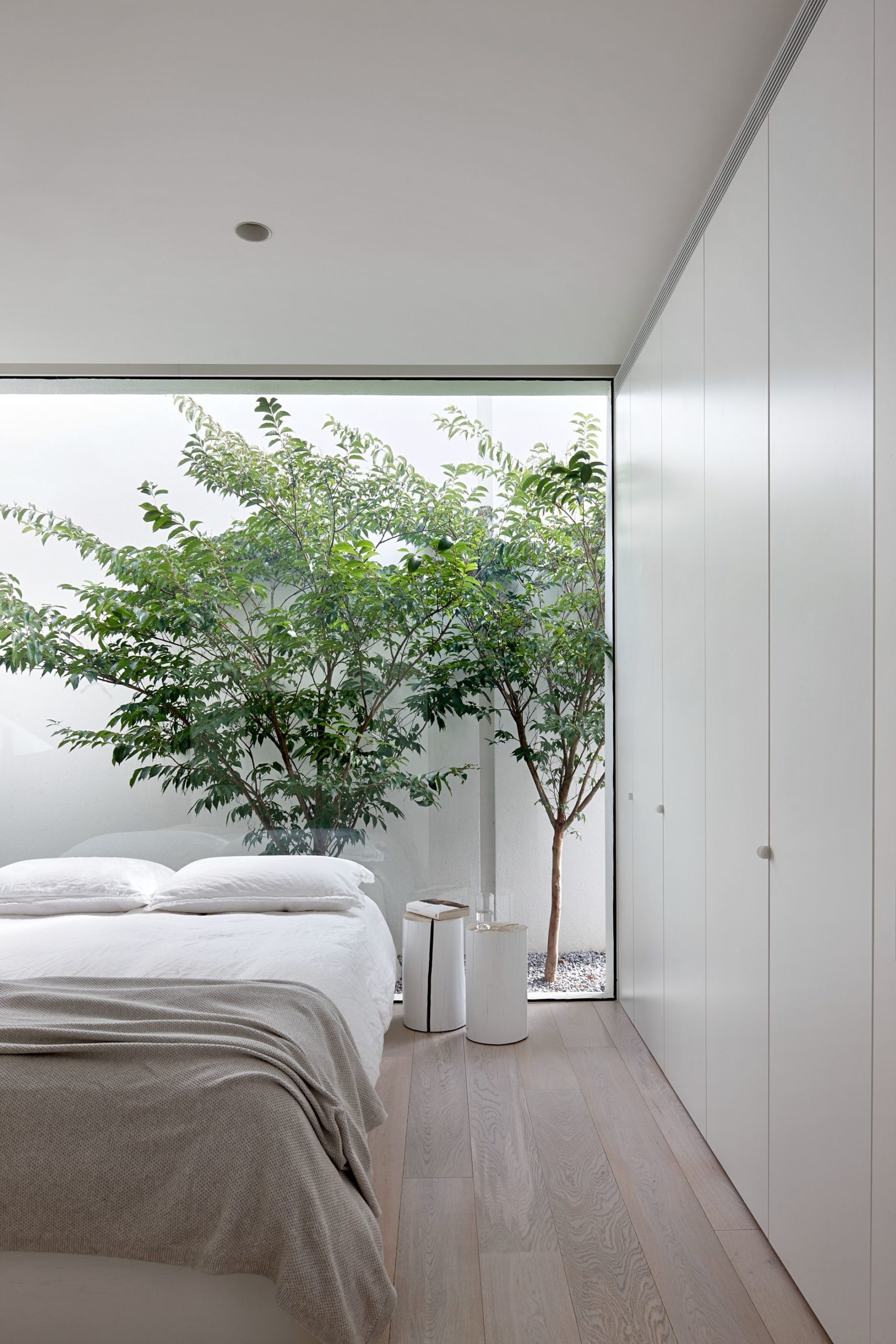 We spoke with Annabelle Berryman, Director of studiofour, about the project.
What was your own vision and that of studiofour when conceptualising this home?
Like all our projects, the emphasis is always to create a design where the built form encourages interaction and connection with our natural world. Additionally, our brief was also to place as much significance on the landscape and outdoor spaces as to any of the internal living spaces.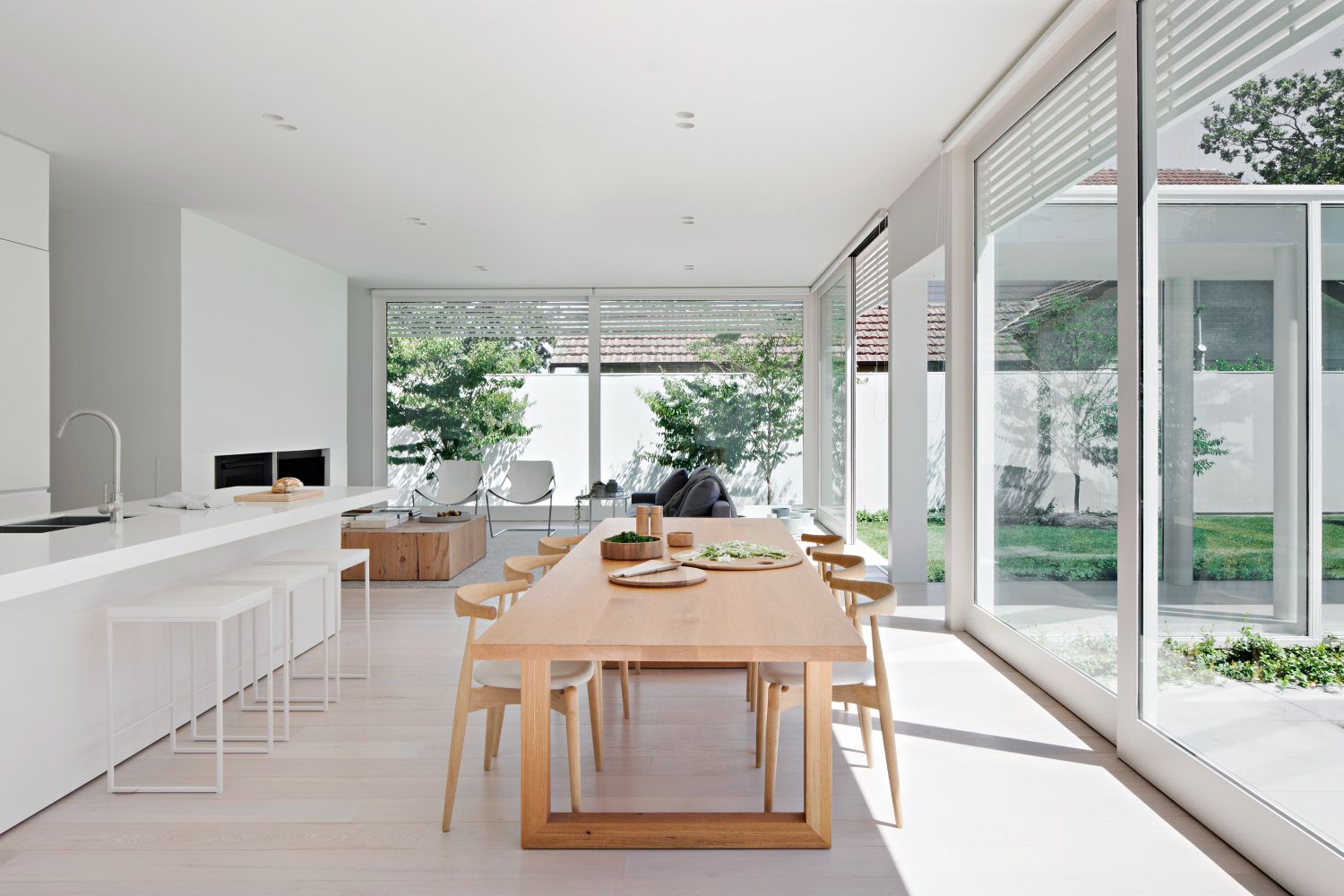 How important was natural light to you when designing this residence?
Like so many suburban sites, this one offered challenges with its orientation, as North faces out to the street. Recognising that this northern light would be wasted to the front of the house, as this area of the site would offer little opportunity for privacy, studiofour focused on creating an architectural solution that was based on capturing the northern light to the central areas of our architectural form. 
Turning our back away from the typical configuration of a rear garden and instead puncturing the architectural form centrally, allowed the northern light to enter both the site and the building form, without compromising either visual or acoustic privacy from the street
Private areas of sleeping, bathing, study and reading are purposefully concealed from interior sight lines, whilst the public areas in contrast are completely open and connected to the internal garden.
Further connections are made between the internal garden and the space around the house, providing a layering of landscape and surrounding built form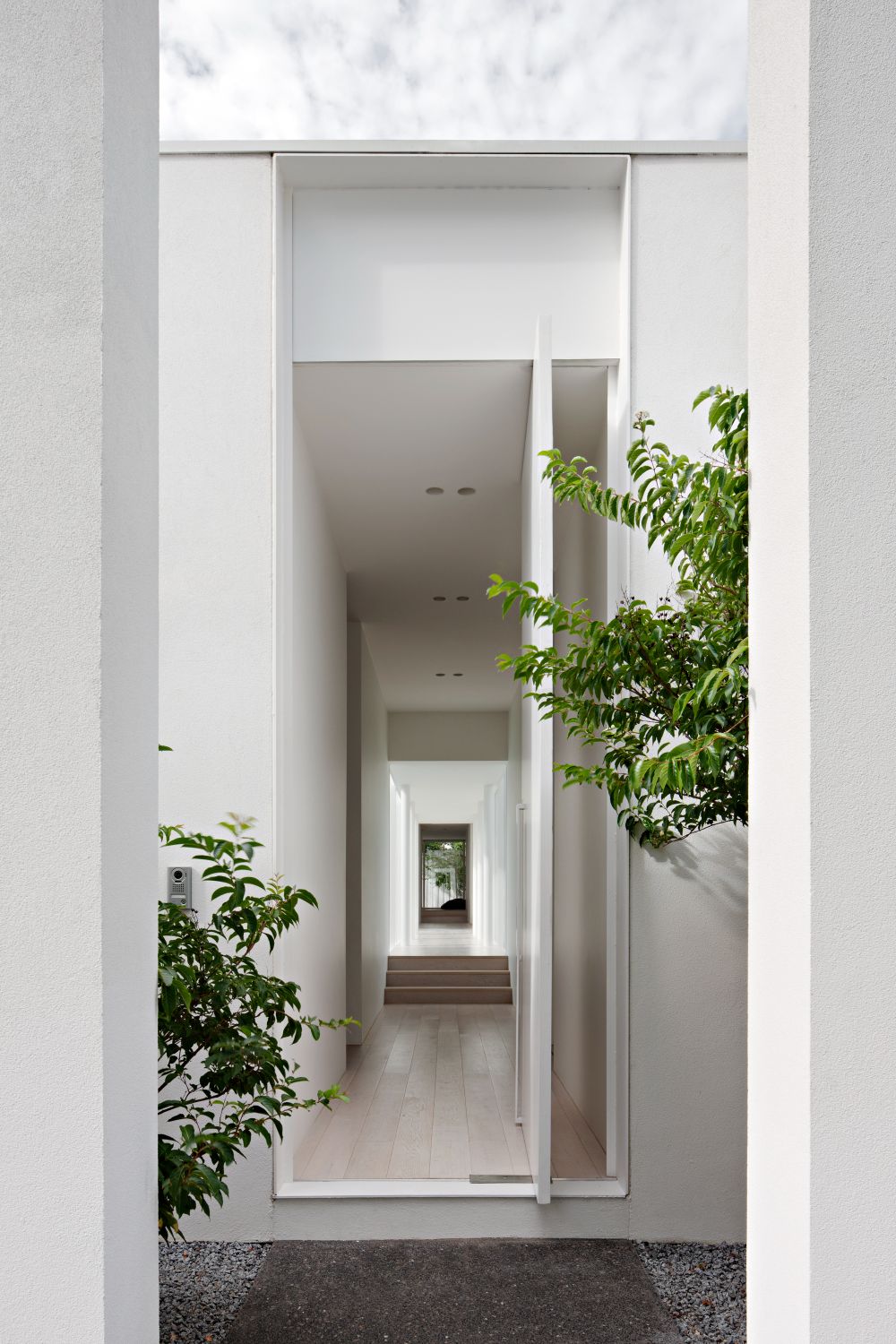 There is a sense of seamless transition from inside to out in this residence, how does this inform your approach to materiality?
The design for this house was derived as a framing of outdoor space, the architecture a backdrop for the family's engagement with the garden. 
In this design we were engaged to provide a cost-effective family home. Instead of this providing a limitation, painted plasterboard and a matching exterior render were used to capture and frame the outdoor space and a seamless transition between outside was achieved. 
Stripping the architectural language back to white rendered planes, this project became an exploration into enclosing many varied landscape connections within restrained building forms.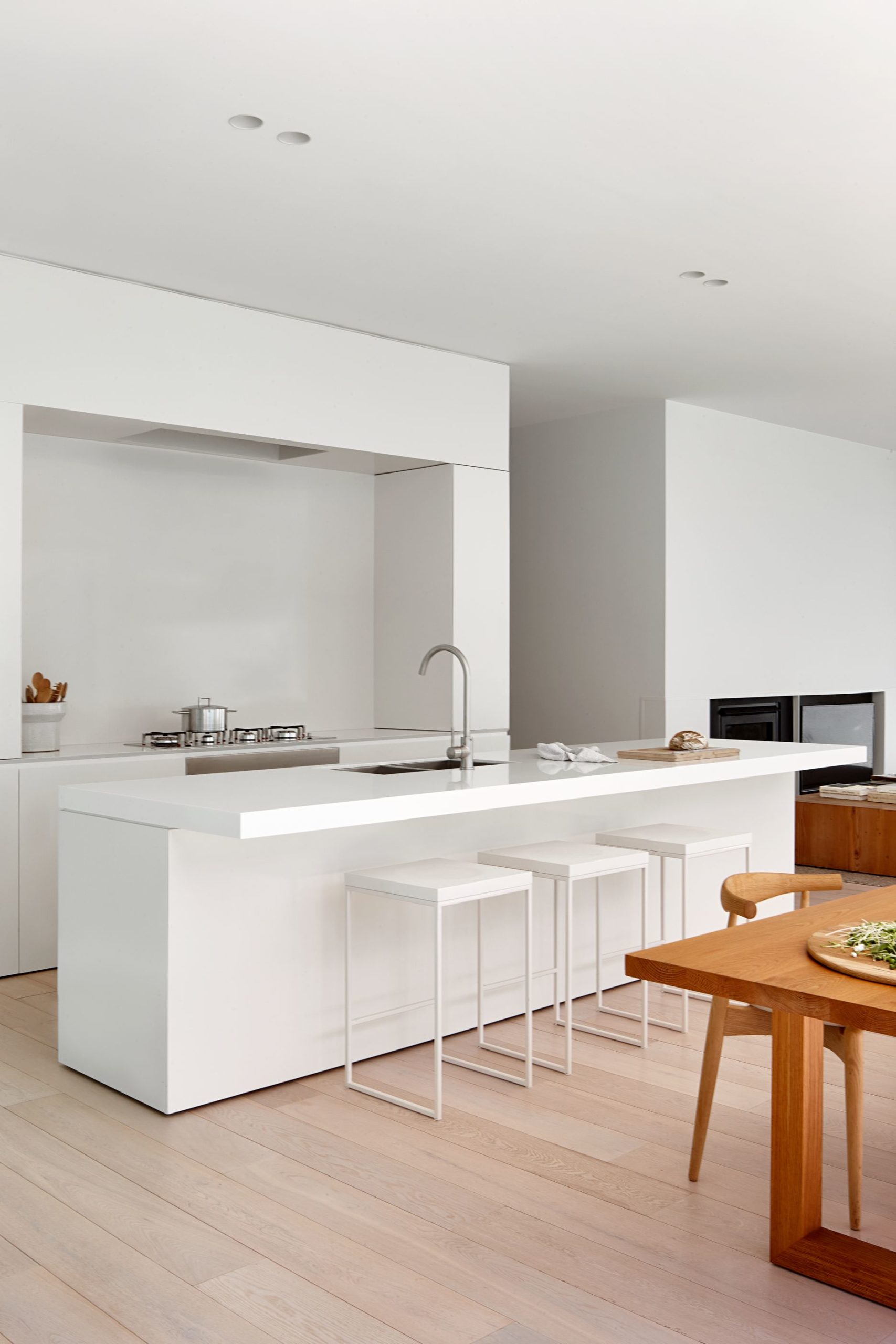 There is balance of beauty and functionality in this home, was that the same requirement for the Royal Oak Floors' specified?
Our intention for this design was for the landscape to take centre stage and as such, the architecture and interiors needed to provide a subtle backdrop that allowed the beauty of the surrounding landscape to shine.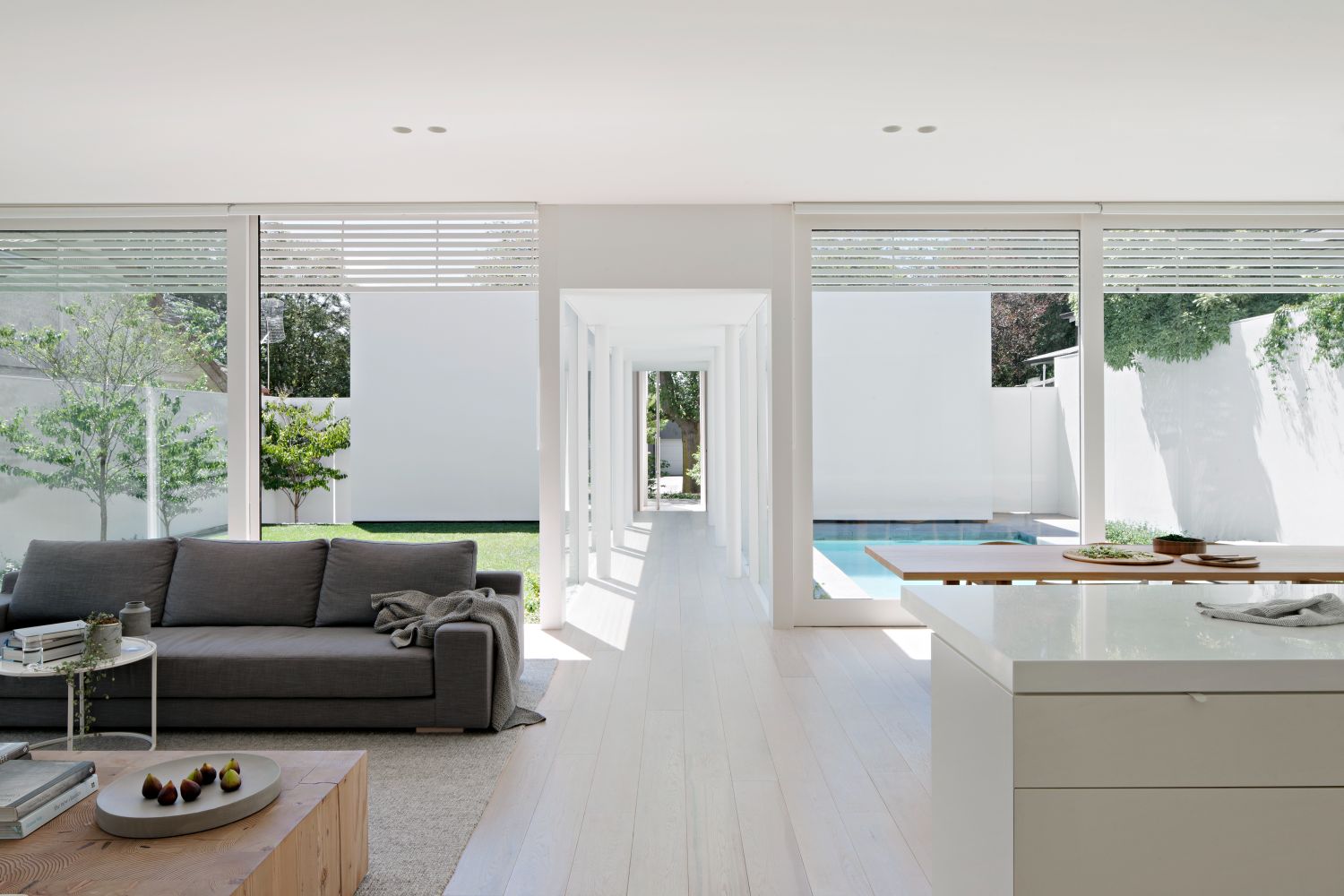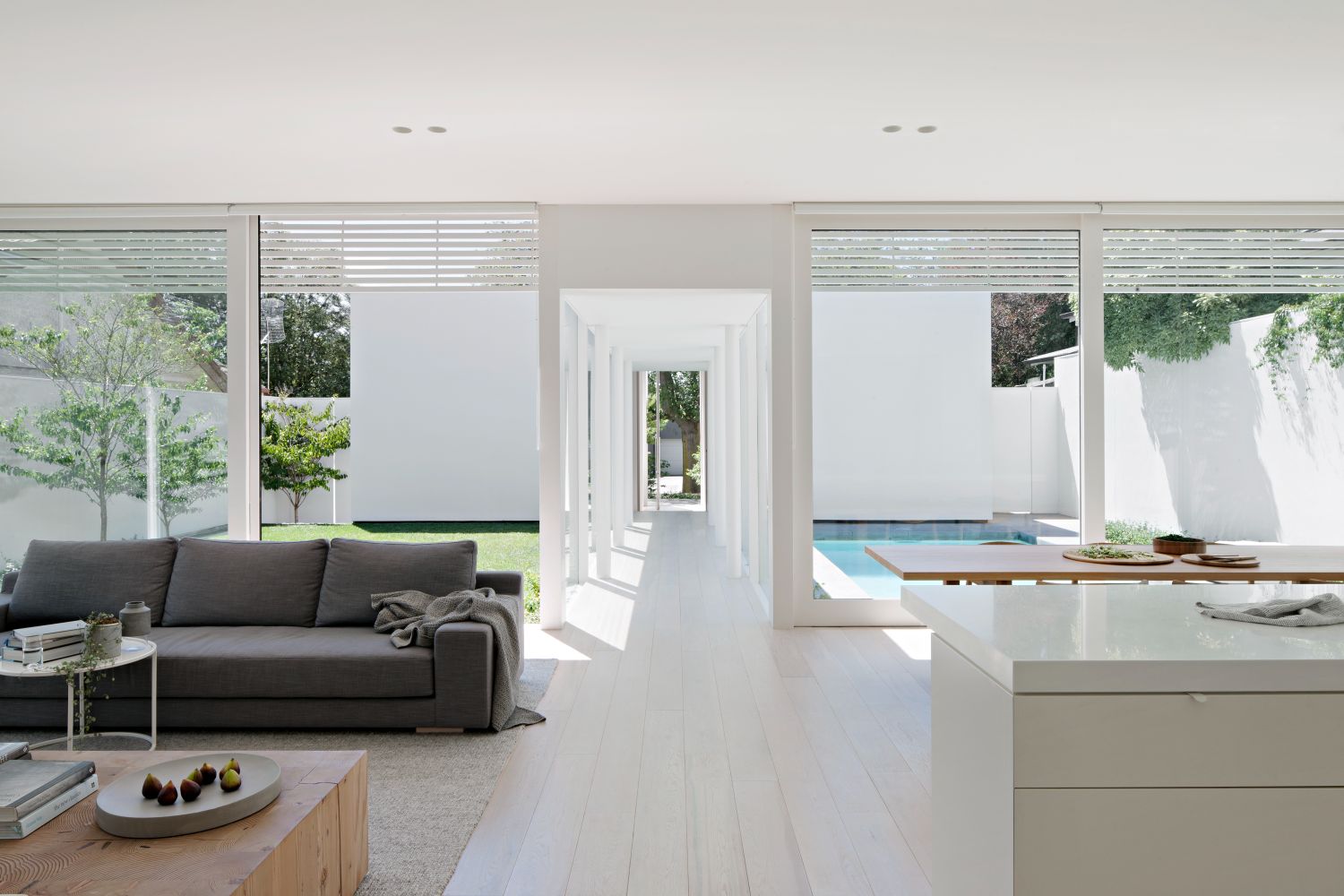 The luminous nature of white is immediately felt in this home, how does Royal Oak Floors Danish White Flooring fit with this?
Royal Oak Floor's Danish White timber flooring was selected for its subtlety of tone and texture, as well as its ability to provide a largely muted white floor, that provided a seamless transition to the floor, wall and ceiling planes.