Join us on a tour through Oak Tree House designed by celebrated Melbourne-based Susi Leeton Architecture and Interiors. We chatted with Founder and Principal Susi Leeton to talk through the design influences behind this Melbourne home's contemporary finesse and why our warm and balanced White Smoked floorboards proved to be a harmonious design element to this open, light and leafy home.
Taking its namesake from the established Oak tree from which the home is centred around, landscape played an informative role in the considered design of this residence and its lush garden beyond. A deft blend of restraint, warmth and tranquillity, Oak Tree House conjures a serene composition of elements that together, connect this idyllic family home with nature.
Taking an all-encompassing approach Susi combined her knowledge and passion for architecture, interior and furnishings to create this remastered residence. At the spine of the home a sculptural, ribbon-like staircase connects the ground floor with the upper open-planned floors and lays a foundation for the gentle curves which are repeated throughout.
Imbuing a quiet sense of sophistication; tactility, soft material variations and luxurious finishes all played an important role in the layered approach to the interiors. Off-form concrete, curved rendering, polished plaster walls and our White Smoked flooring all build a beautiful backdrop for a family home channelling a Brazilian Modernist appeal.
Read on to learn more about Susi's design process and how flooring played a pivotal role in shaping this idyllic home's unique design language.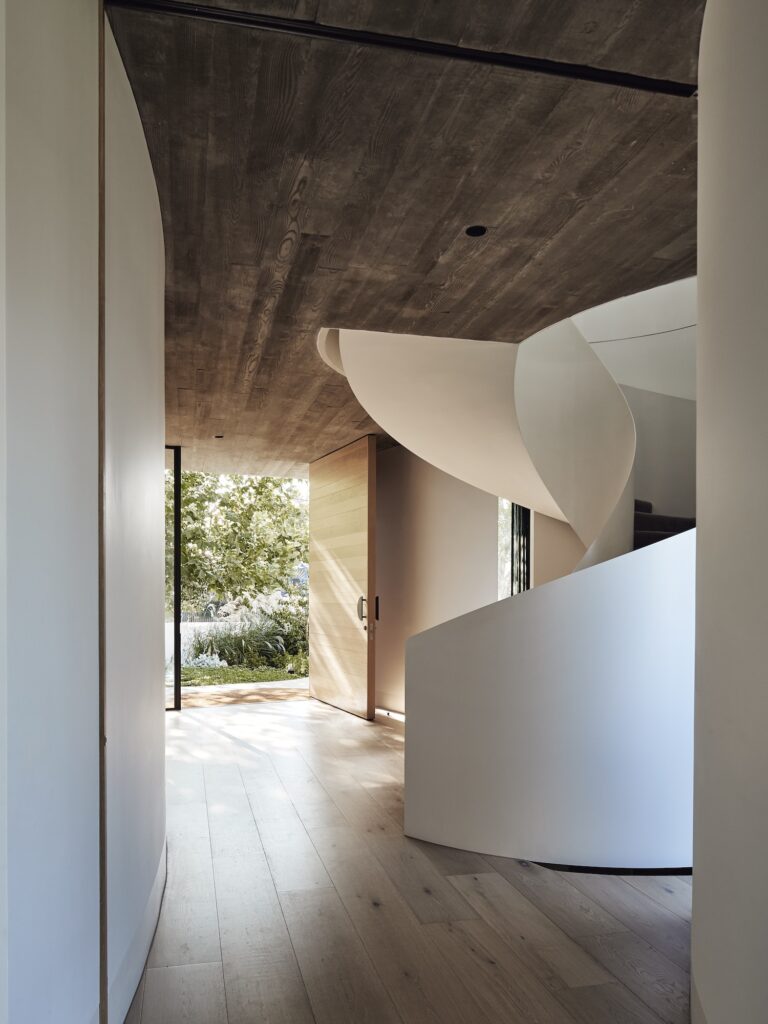 Could you offer a brief project framework for Oak Tree House and the main elements that influenced your team's design solution?
Susi Leeton: We always start with the clients' dream space and the site. In this case, the clients were after a relaxed family home, reminiscent of Brazilian Modernism with its use of robust materials, light and integrated landscape and garden within the house itself. The brief also called for a home that had warmth in both light and temperature.
Working closely with the client, our team generated concepts responding to the Northern aspect, the views and the established Oak Tree – all within the framework of the client's budget. The end result is a beautiful, serene space as a relaxed background for family life.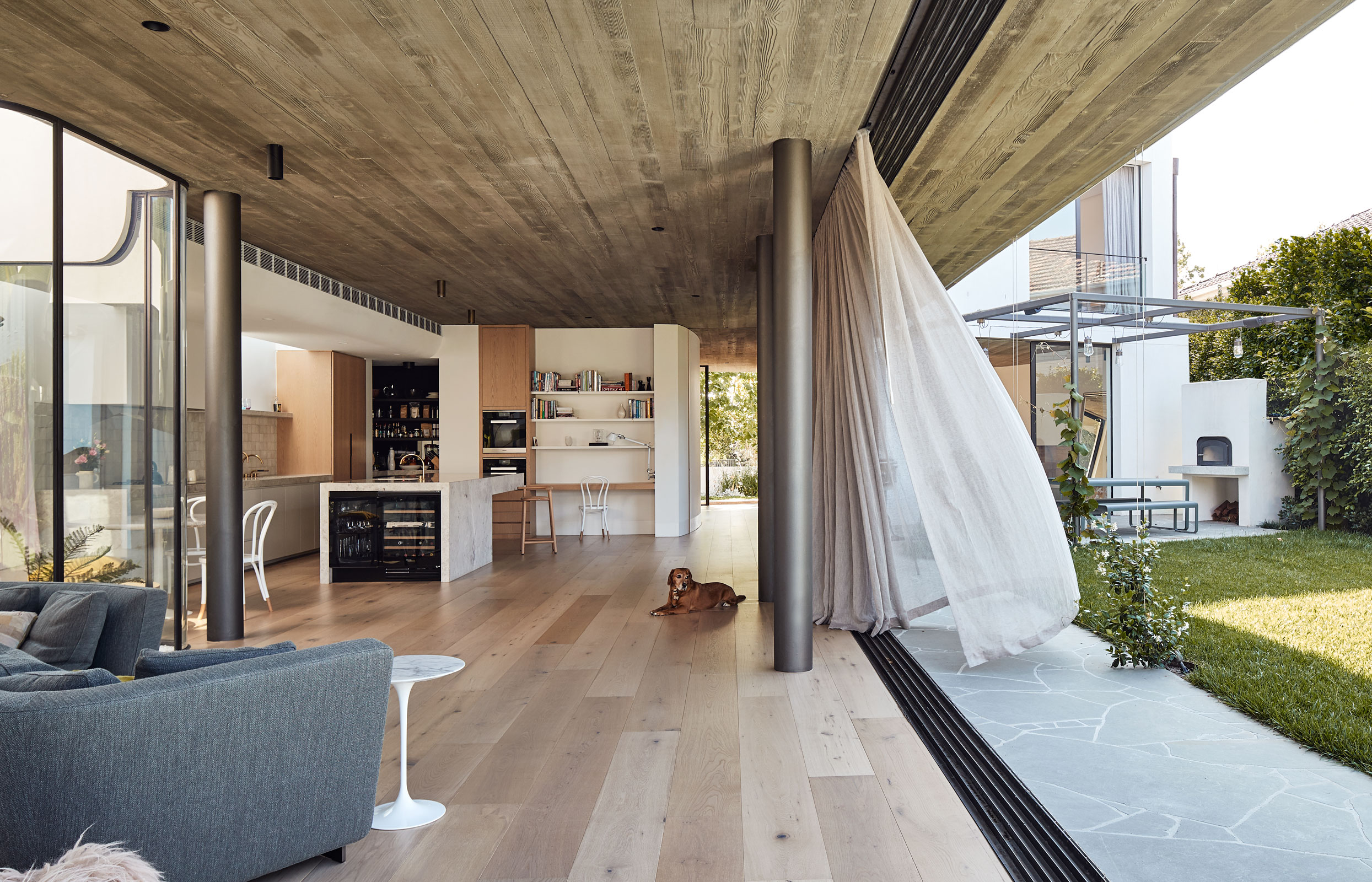 What has become your favourite element from this unique home?
Susi Leeton: I love the ethereal light which reflects down the stairwell onto the walls and White Smoked floorboards – the light changes during the day from fresh to longer, more golden pools of light later in the day. The beautiful Oak tree, neighbouring stables and elevated site are all unique aspects that were also considered within the design.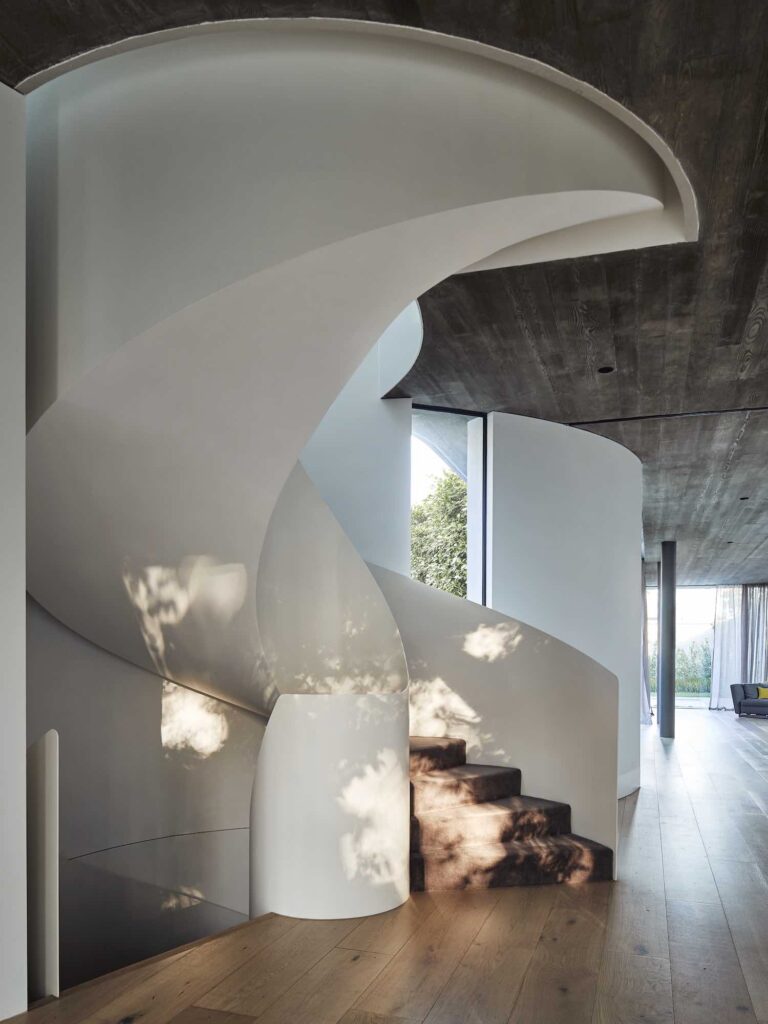 What materials did you work with on this home and how did you apply these in new or unexpected ways?
Susi Leeton: The off-form concrete ceiling with its specially sourced Oregon boards worked harmoniously together within the home – and to striking effect. We also explored the unique application of a powdery, shimmery polished plaster finish on various surfaces throughout the home.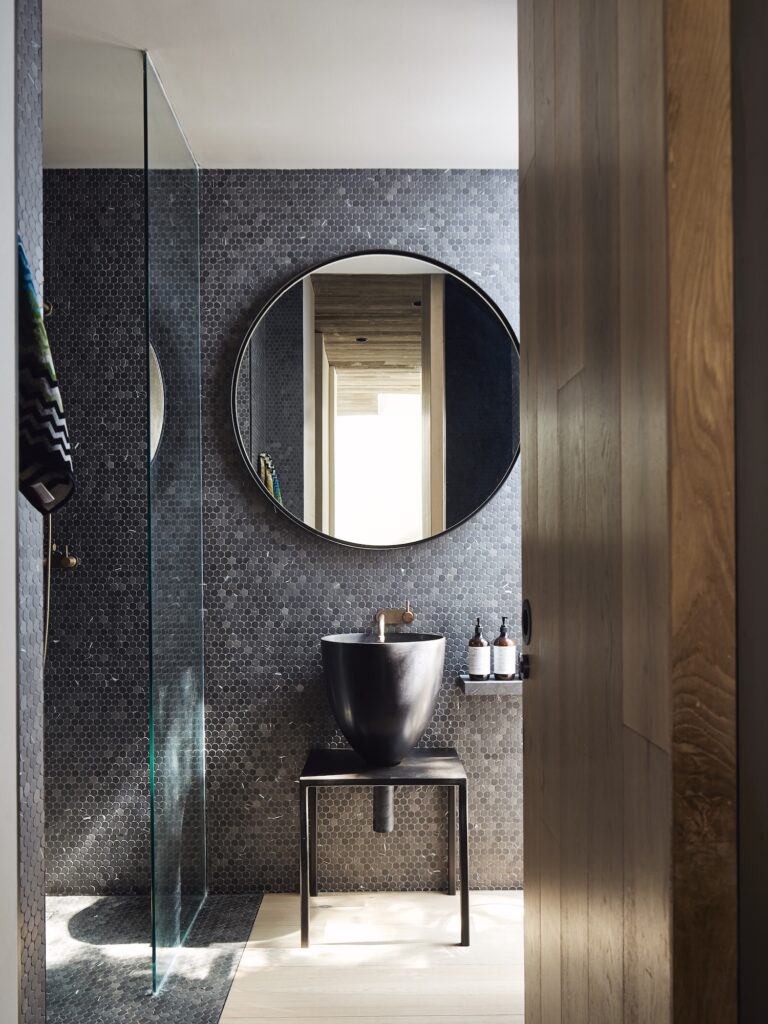 You've crafted your own distinct style through layering textures and variations of muted finishes and tones. Could you please talk about how this approach was applied to Oak Tree House?
Susi Leeton: We always aim to approach our spaces with a gentle and serene sensibility. We take a holistic view to design whereby the architecture, interior spaces, furnishings and art all sit in harmony alongside a tightly knit palette of cultivated materials.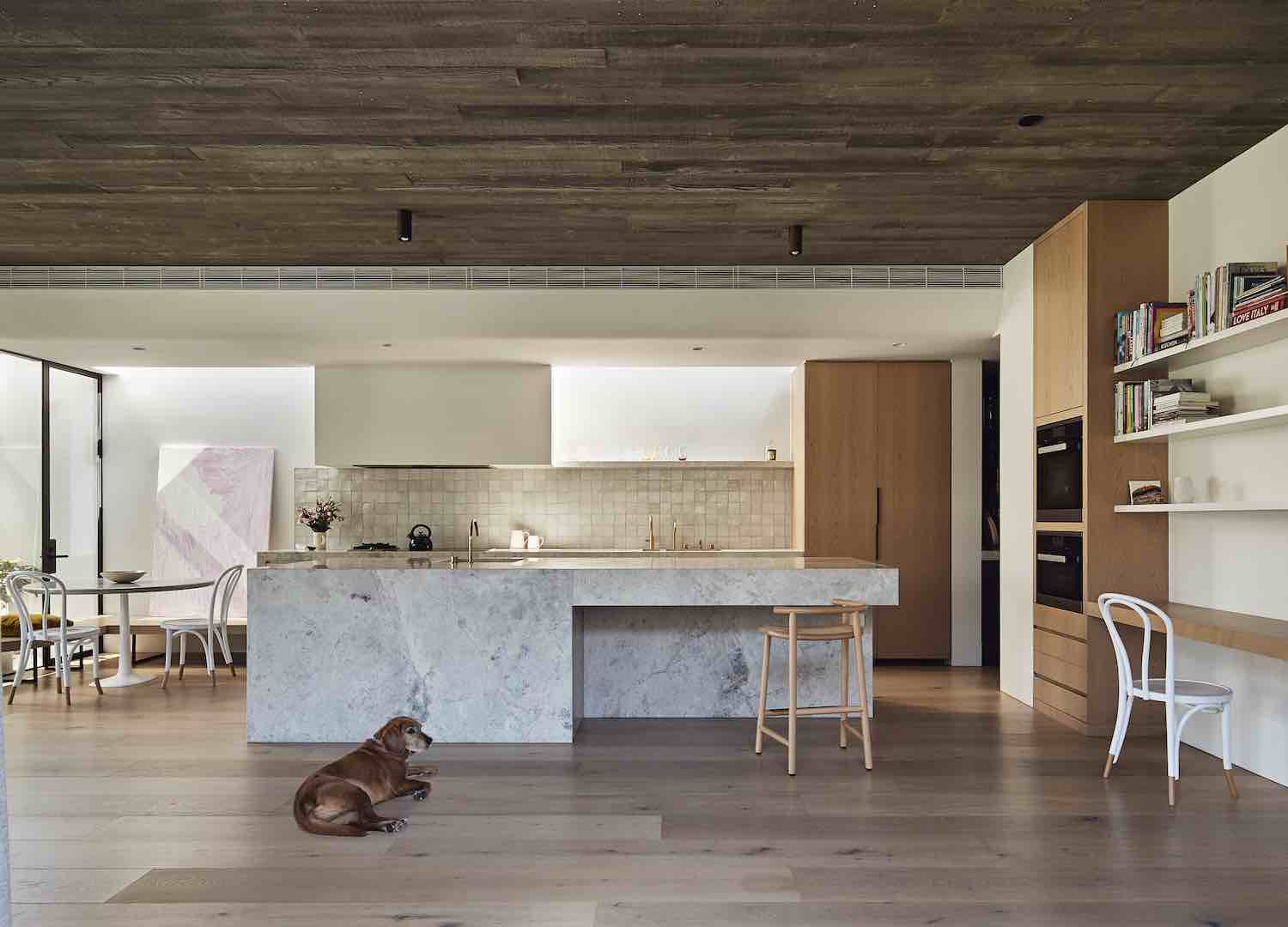 Talk us through your selection of Royal Oak Floors' White Smoked floorboards and how this material informed the overarching aesthetic of Oak Tree House.
Susi Leeton: We were after a certain milkiness and colour of floor timber and were equally keen to select something as close as possible to the same wall colour so that the space was vibrating with light, rather than surfaces being too defined. We found this in the beautiful White Smoked flooring by Royal Oak Floors. This product has longevity and a soft texture, both visually and to walk on. Not only are the floors robust and soft but they form an elegant combination of materiality in Oak Tree House.