We sat down with Christina Symes, Co-Director of We Are Triibe, and one half of the creative duo behind one of Australia's pre-eminent design studios.
Founded in 2013 by Christina Symes and  Jessica d'Abadie, We Are Triibe swiftly made a name for themselves as masters of design reinvention through their dynamic approach to interior design, styling, furniture design and creative direction. With  bases in Sydney, Melbourne, and Byron Bay they have built an illustrious portfolio spanning both  residential and commercial projects. We take a closer look at some of the standout commercial  projects they have crafted to date.
In our conversation with Christina, we learn more about her team's process and key elements to consider when designing a commercial space, their signature aesthetic and how our Royal Oak Floors provided a durable foundation which worked to elevate each retail space.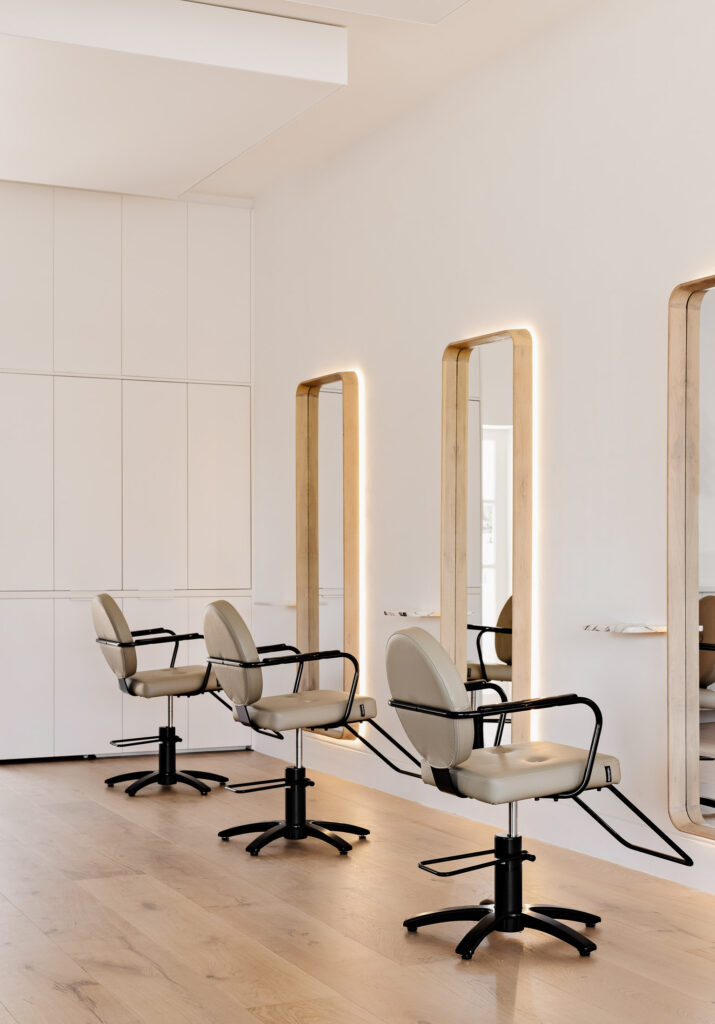 Can you briefly describe the scope surrounding each of the below commercial projects that  We Are Triibe was engaged to design and list the guiding inspiration behind each? 
Assembly Label, Mosman, Sydney 
The Assembly stores are always a delight for us to work on. We share like-minded values with the  brand and a similar design aesthetic. For this store, our design intent was to craft an interior that not  only catered to the commercial function of the space but also had a welcoming homely feel to it. By  embodying a more residential feel, the Mosman store stands to evoke a sense of familiarity and  comfort. At the same time, inspired by its North-shore surroundings, we love how this retail project  interweaves Assembly's signature minimal and relaxed aesthetic with a subtle sophistication.
Assembly Label, Pacific Fair, Gold Coast 
Taking cues from the relaxed, Australian coastal lifestyle, the Pacific Fair Assembly store was  designed with simplicity and ease in mind. As with the Mosman store, this project enabled us to  source lots of local and sustainable materials from nearby suppliers, with the aim of crafting a high quality minimal design language with refined detail over adornment. The neutral timber's paired back  tones and spacious circulation throughout the store is what makes this space feel like a retail  sanctuary.
Salon Kaia, Wollongong, Sydney 
Reflecting openness, warmth, beauty, and comfort all at the same time, Salon Kaia shares a similar  approach to life that we like to incorporate into all our designs. Kaia, meaning "Sea" in Hawaiian, is a  boutique wellness-centred salon on the south coast of NSW in Wollongong, about an hour south of  Sydney. A small site to work with, this project provided us with the perfect amount of design  constraints to make magic. Integrating lots of natural wood to ground the design and applying  considered methods of separation to make the space appear larger; we really enjoyed designing this  light and airy design with spaciousness, rest, and rejuvenation at its core.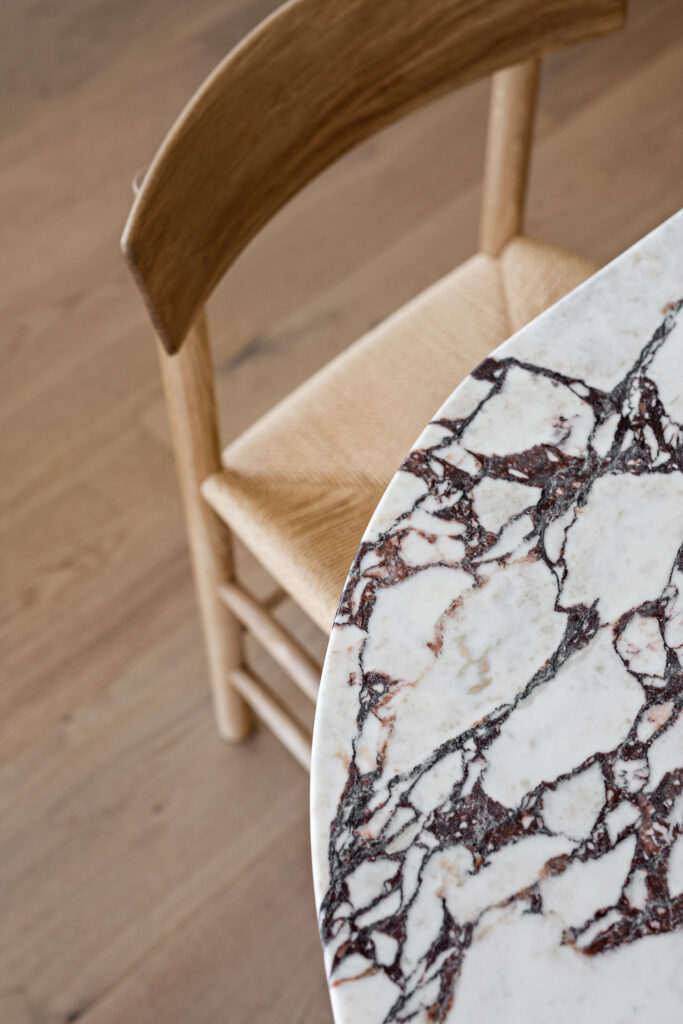 When designing in a commercial capacity, can you explain which principal elements are  considered first and foremost? 
Firstly, we establish with the client how they would like their space to make people feel, and then we  consider what the main overarching materials will be, such as flooring, wall finish, key joinery  materials and lighting. All of which will dictate the mood and aesthetic of the space that we are aiming  to achieve.
"Durability is at the core of our designs. In a high foot traffic retail space, it is so vital to choose flooring  that not only compliments the interior from an aesthetic perspective but is also forgiving and wears  well over time." – We Are Triibe
How does the considered palette of materials in each space work to refresh and modernise  the new interior? 
The material language of each interior is very much a reflection of the brands themselves and the new stories they sought to tell. For us, modernisation is more than just incorporating contemporary design  principles. Rather, the materiality of these spaces demonstrates an overarching intention; to breathe  new life into each space, distinguishing their renewed sense of purpose and personality.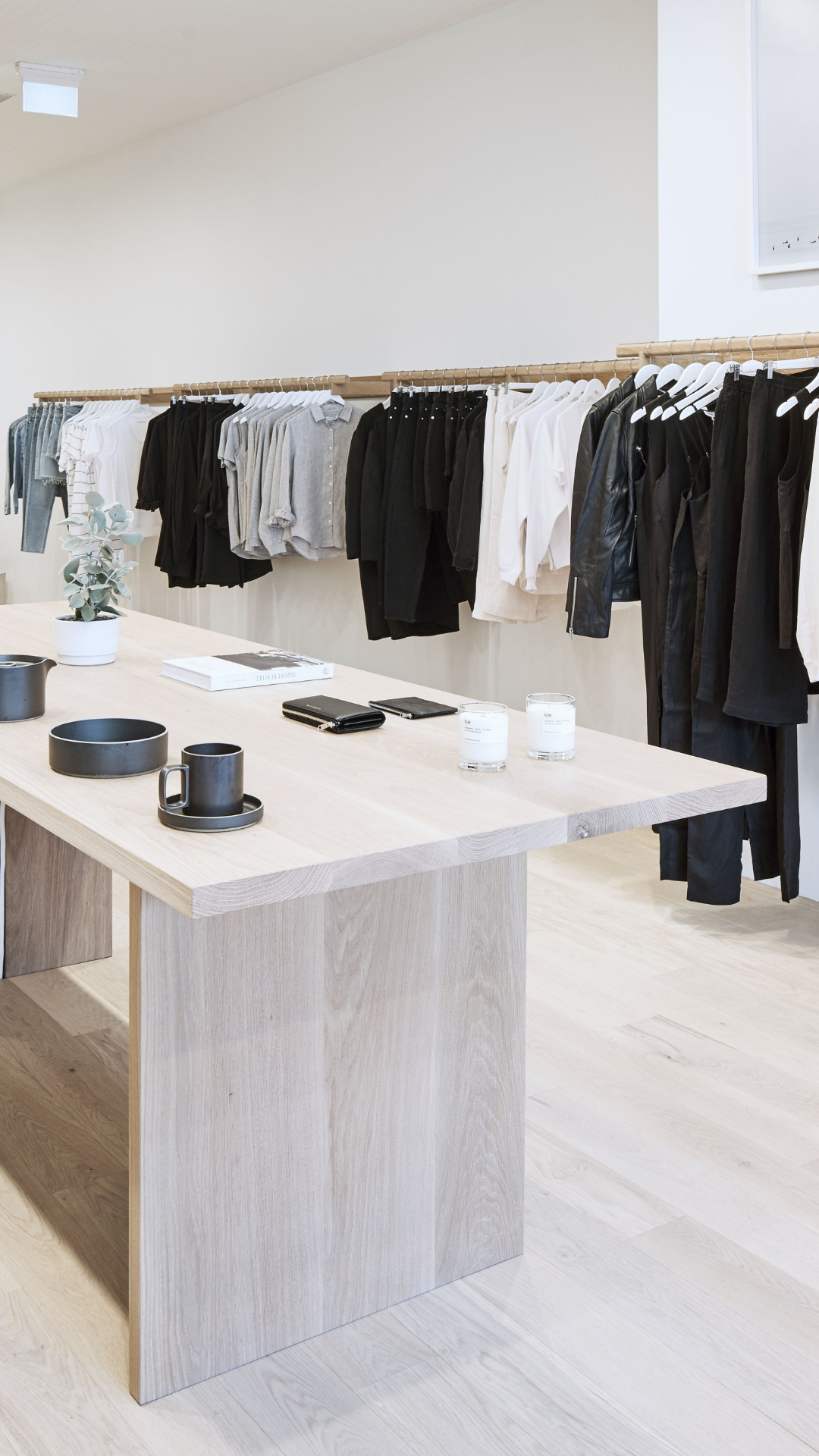 From a high foot traffic perspective, what is the appeal of using engineered timber flooring  in a beauty salon and retail store? 
Durability is at the core of our designs. In a high foot traffic retail space, it is so vital to choose flooring  that not only compliments the interior from an aesthetic perspective but is also forgiving and wears  well over time. Using engineered timber flooring in these spaces ensured durability and stability,  whilst adding a dynamic tactility and warmth to these spaces.
Within Salon Kaia and both Assembly Label clothing shops, how did our Royal Oak Flooring  engineered floorboards play a role in reviving the interiors? 
The existing spaces were very run down and tired, and the new flooring immediately helped elevate  the space and plays a big part in contributing to an enjoyable customer experience. All our designs  are centred around environmental psychology and the positive (or negative) impact a space can have  on a person's experience within that space; so, by introducing high quality natural materials, you  immediately elevate one's experience and ultimately make them feel good while they are within that  environment.