What to Look for in Engineered Timber Flooring: The Quintessential Guide
When it comes to creating a home that exudes both elegance and functionality, the devil is often in the details. One such detail that can make or break the look and practicality of your space is the flooring. Engineered timber flooring, particularly oak flooring, has become the go-to choice for those who seek a blend of durability, sophistication, and eco-friendliness, while appreciating the beauty that real timber brings to the overall look and feel of their home. So what should you look for when selecting an engineered oak floor? Let's delve into the intricacies of construction, finish, oak layer, and sustainability to understand why making this choice is a decision you won't regret.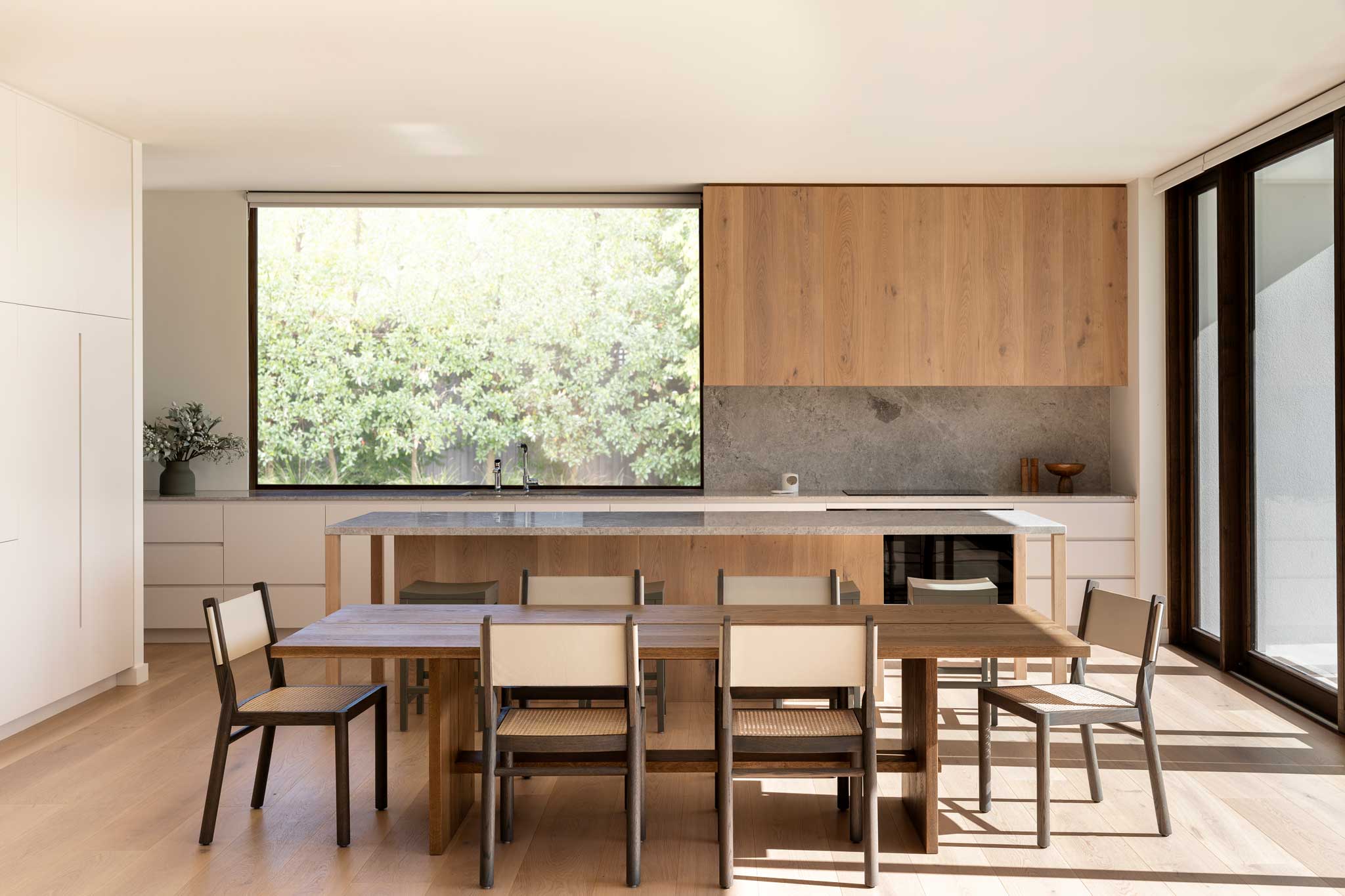 White Smoked Oak Floorboards
Building for Longevity: The Intricacies of Engineered Wood Construction
The construction of engineered wood flooring is a complex process that significantly impacts its longevity and performance. Unlike traditional hardwood, engineered hardwood floors consist of multiple layers, usually a hardwood veneer atop a plywood base. This multi-layered construction not only enhances stability but also offers greater resistance to temperature changes and humidity, making it an ideal choice for various climates. Royal Oak Floors multi-layered boards provide a 4-6mm European Oak top layer above a cross-section of ply substrate, ensuring longevity and a robust foundation for both residential and commercial spaces.
More Than Just a Pretty Face: The Importance of Finish in Engineered Flooring
The finish of your engineered flooring is not merely an aesthetic choice; it's a decision that affects the floor's durability and maintenance. Opt for finishes that are both visually appealing and functional, such as water-based lacquers and UV-cured oil clear coatings. These finishes not only elevate the look of your engineered oak flooring but also provide an added layer of protection against daily wear and tear for decades. Royal Oak Floors offers both UV-lacquered and UV-cured oil products across our Architect and Artisan collections which nourish and protect the timber for a natural matte finish.
The Oak Factor: Where Elegance Meets Durability
The quality of the oak top layer is paramount. A thicker oak layer allows for more frequent refinishing, extending the lifespan of your floor. Moreover, oak's natural grain and warm tones add a touch of luxury and character to any space, making it a favourite among both architects and interior designers. Royal Oak Floors 4-6mm European Oak top layer comes in over 20 different colours and textures that have been carefully selected for its durability and inherent natural beauty.
A Greener Choice:  Environmental and Safety Considerations
At Royal Oak Floors, we're committed to both environmental sustainability and consumer safety. Our engineered boards utilise fast-growing plantation timbers that are sustainably harvested, making them a greener option than wasting precious species in the substrate. Our flooring is PEFC or FSC certified, ensuring a supply chain that promotes sustainable forestry practices. Additionally, our floorboards have a long lifespan and can be re-sanded and re-finished multiple times. We use low-VOC and low-formaldehyde adhesives, making our products a safer and greener choice for consumers.
Choose Us for Quality You Can Trust and Service You'll Love
Selecting suppliers can be difficult. Experience, reliability, and sustainability are what set a supplier apart. With over 40 years of industry experience, Royal Oak Floors pride ourselves on offering the highest quality products and unparalleled customer service. Our engineered flooring options are not just products; they are an investment in your home's future. Our products stand the test of time and have been selected by leading Architect's and Interior Designers for their own homes.  We provide not only the most durable and aesthetically pleasing options but also the assurance that you are making a wise, long-lasting, and eco-friendly investment.
Engineered timber flooring is more than just a surface to walk on; it's a statement of style, a testament to quality, and a commitment to sustainability. By paying attention to construction, finish, the oak layer, and environmental considerations, you can ensure that you are making an informed decision. Choose a supplier like us, who offers not just products but a comprehensive flooring solution backed by experience, reliability, and trusted customer service.
So, whether you're an architect, an interior designer, or a homeowner looking to elevate your space, remember that when it comes to engineered flooring, quality, experience, and sustainability are non-negotiable.
Discover our extensive range of engineered timber flooring today. Contact us to discuss your project or visit our showrooms in Sydney and Melbourne to experience the quality of our flooring firsthand, guided by our friendly and knowledgeable staff.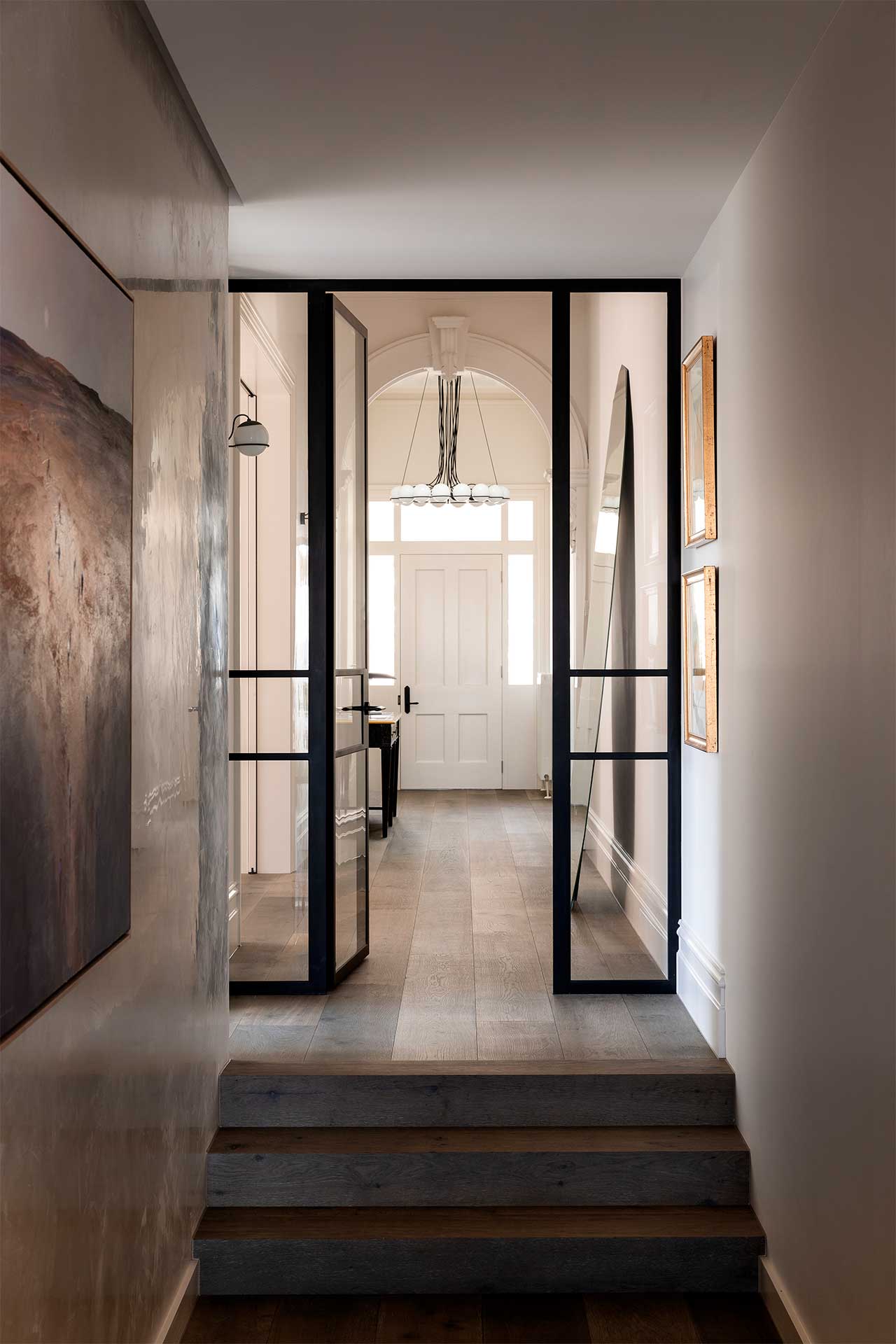 Peppercorn Grey Oak Timber Flooring
Royal Oak Floors — specialists in luxury engineered oak and timber flooring
For high-quality engineered timber flooring, look no further than Royal Oak Floors. We manufacture premium quality engineered floorboards that can match any aesthetic and showcase the unique colours and features of oak to elevate any interior space. We also offer a wide range of cleaning products that make maintaining engineered timber flooring a breeze. 
Discover the difference in our collection of engineered timber flooring today. Get in touch to discuss your project or visit one of our flooring showrooms in Sydney and Melbourne, where you can see and feel our engineered timber flooring in person and receive personalised guidance from our friendly and knowledgeable staff.