What is the Difference Between Lacquer and Oil Engineered Timber Flooring?
There is nothing quite like the beauty of engineered timber floors.
Flooring sets the foundation for the overall look and feel of your interior, enhancing the mood of your home for many years to come. So selecting the finish and tone is an important first step in your design journey.
When choosing your engineered timber floors, there are two main pre-finished coatings that you will come across, lacquered and oiled, providing various aesthetics and care options.
What is a lacquer finish?
A lacquer finish is a clear coating that protects the timber surface whilst enabling the natural beauty of the wood grain to highlight the richness of the timber.
Royal Oak Floors offer a range of lacquer engineered timber floor options which are finished with a robust lacquer aluminium oxide forming an impenetrable seal which blocks oxygen, air and water from oxidising and degrading the timber. The special formula we have created also provides a UV coating preserving the colour of the floor, so it doesn't fade or yellow quickly from the harsh Australian sun.
Is lacquer finished engineered timber floors right for you?
Due to the hard-wearing nature, lacquer finished timber floors are perfect for high foot traffic areas which is why it is often used in commercial projects and is hard-wearing for busy families. It is low maintenance with regular vacuuming and mopping using our recommended WOCA Master Cleaning product to maintain the beautiful satin finish and remove any fine particles that adhere to the surface.
Pros:
Lacquer engineered boards last longer, generally only requiring to be sanded and re-lacquered after 8-10 years
Perform best against spills & stains, providing an easy to wipe surface
Low maintenance care and cleaning
Lacquer engineered floors are supplied pre-finished and do not require on-site polishing
Cons:
Lacquered engineered timber floors can show minor scratches easier especially if they are at a higher sheen level
Generally requires sanding after 8-10 years which can take a few days to complete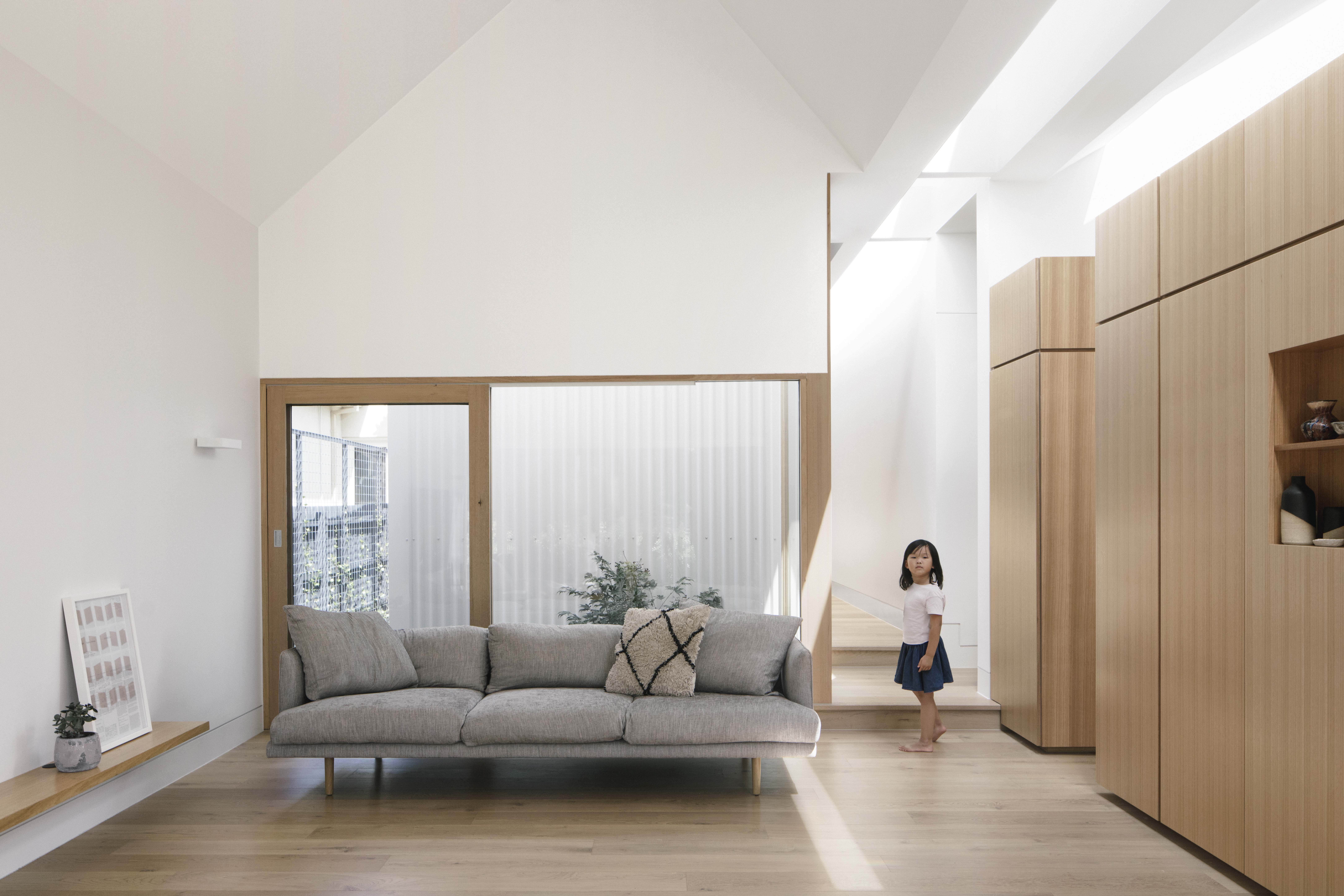 Toasted Oak engineered timber flooring with a lacquered finish
What is an Oil Finish?
Oil finishing is a form of sealing the timber that has been around for centuries, used both in the furniture industry as well as timber flooring. The oil is absorbed by the timber and penetrates the surface of the wood which is why you will see and feel more texture in an oil finished engineered timber floor. Oil finished timber floors provide a more intense colour of wood, showing off the inherent beauty and natural characteristics of the timber, making the knots and grains more evident.
Is an oil finished engineered timber floor the right option for you?
Oil finished engineered floors are an excellent choice for those who appreciate the natural characteristics of timber and would like this to be a real feature of their home.
Whilst it forms a beautiful stage for the rest of your home, it does require more maintenance for day-to-day living. This involves regular vacuuming and mopping using the recommended cleaner – WOCA Natural Soap, as well as the use of the WOCA Oil Refreshing Soap at least every 3 months to maintain the moisture in the timber, as an oil finished floor can dry out and start to look a little lack-lustre if not maintained lovingly. We also recommend your oil finished floor be re-oiled every 2-3 years to reinvigorate the timber to its original look.
Royal Oak Floors have a beautiful selection of oil finished timber available in our Artisan & Architect collections which make for a beautiful statement in your home.
Pros:
Oil finished engineered floors really show off the beauty of the timber, providing a natural look
Provides a satin matt finish for anyone that doesn't like a glossier finish
Easier to fix surface scratches using the Repair Oil
Spot repair can be performed using the WOCA Tannin Spot Cleaner
Oiled timber floors are antistatic, which essentially means they don't accumulate as much dust
UV Oil is used on all Royal Oak Floors' Oiled Timber, providing protection against the harsh Australian sun
Cons:
Requires more maintenance compared to a lacquered finish
Due to timber pores being exposed with an oil finish, spills and water drops need to be cleaned immediately to avoid stains and water marks
Oil finished engineered floors will slightly change colour tone over time due to the natural timber ageing process
So really, which is best?
There is no other product that can compare to the beautiful, timeless look of an engineered timber floor in a home.
To make the best decision as to which finish is right for you, it's important to consider:
The look and feel you are trying to achieve with your floor? Do you like a slightly glossier finish or would you rather a matt finish.
What is the initial cost and ongoing cost? Think about the cost to purchase the floor, how long you intend on keeping the floors in your home, and the cost of the maintenance products.
Will it suit my lifestyle? Do you have the time or resources to properly care for and maintain your floors.
Whatever the answer may be, we believe you should choose the aesthetic you love. Royal Oak Floors are engineered and manufactured with you in mind, designed to last many years, and we want you to be happy with your choice as this is an investment for the future.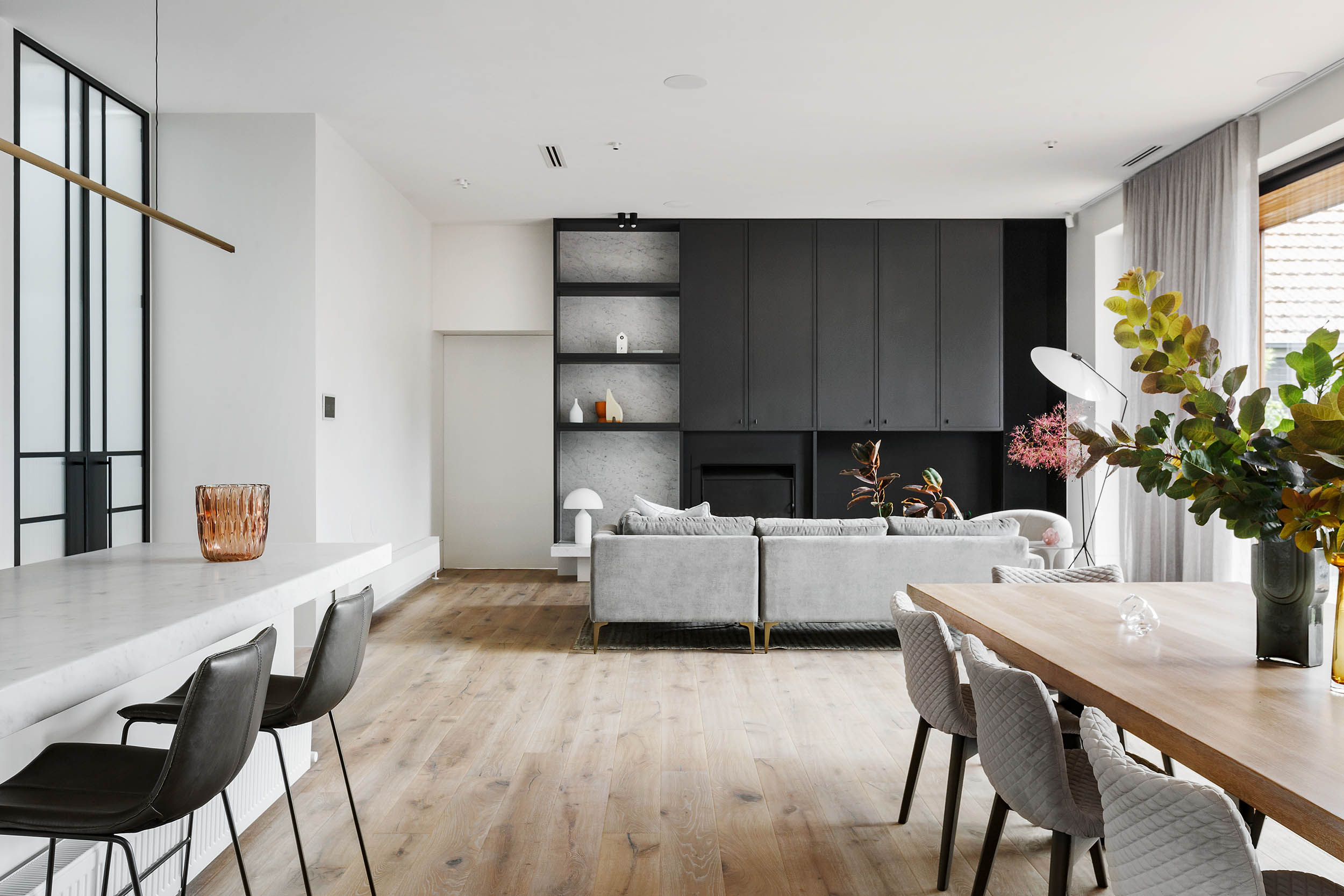 Aged Smoked & Limed engineered timber flooring with an oiled finish
Browse engineered timber flooring products 
Royal Oak Floors manufactures the highest quality engineered floorboards to match any style, taste or aesthetic. Our premium engineered oak floorboards showcase the unique colours and features of oak to elevate any interior space. 
Discover our collection of engineered timber flooring and get in touch to discuss your project or visit us in person at one of our flooring showrooms.